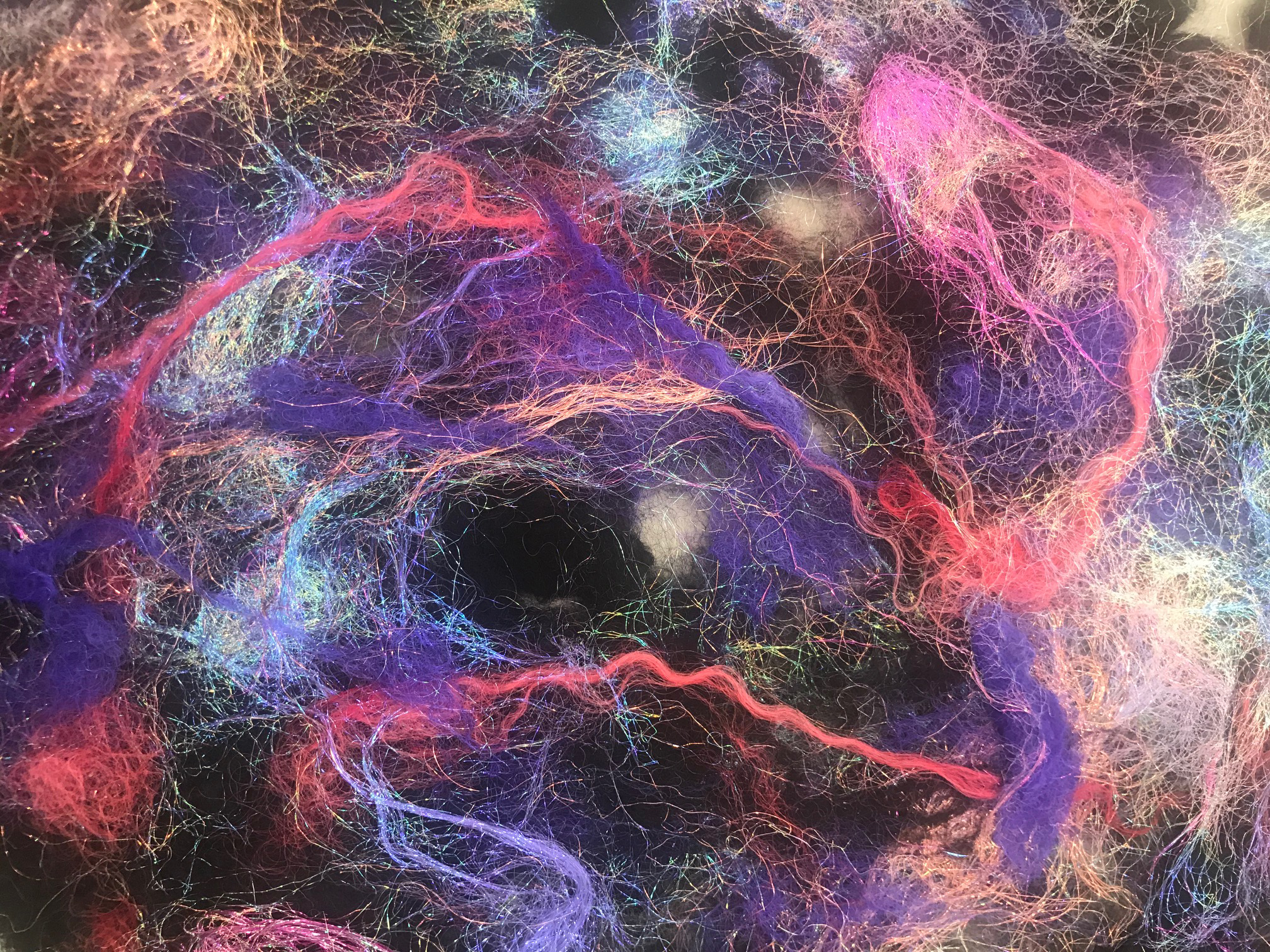 Posted on
November 26, 2019
This semester in Year 10 Textiles and Technology Elective, students had the opportunity to work with fleece from the Tintern Farm.
After carefully washing, dyeing and carding the wool, students were asked to create a felted piece based of the theme 'Outer Space'. Briefed by Gavin Wall about how wool fibres are naturally built to clasp together once heated, cooled or agitated, the felting process began to make sense in the minds of the students. We chose to work with rich colours against a black background exploring abstract layers of colour to mimic photographic images from the universe. Machine embroidery was used by some to enhance the surface of the felt.
It was fascinating to see the students transform the dirty shorn fleece through the design process into striking pieces of Art.
By Jo Amiet, Visual Arts Teacher