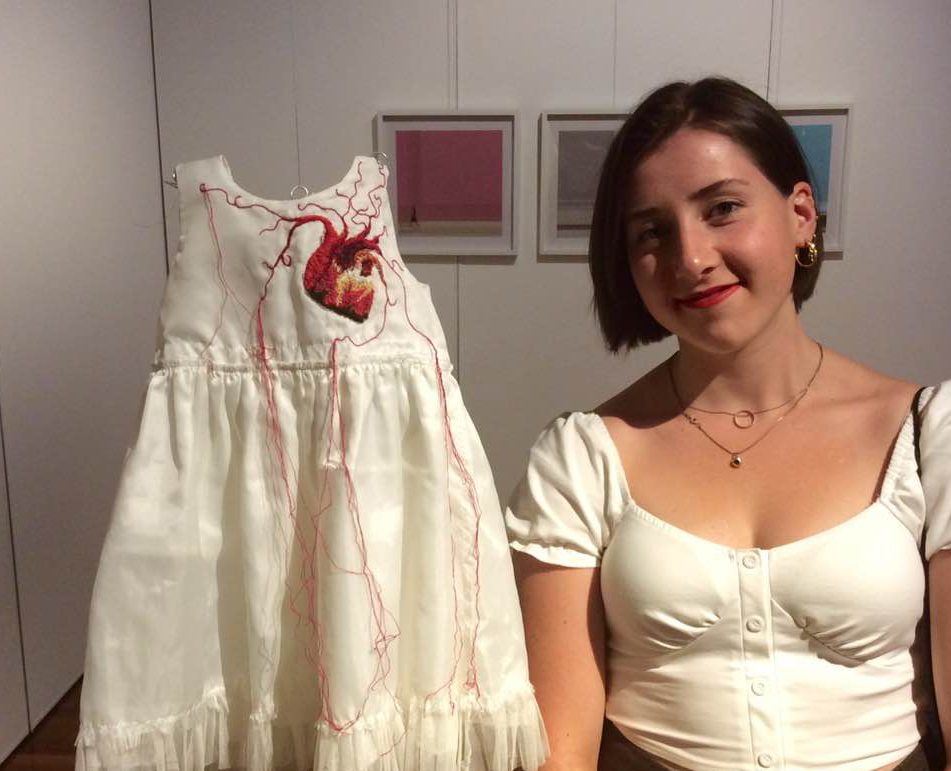 Posted on
February 19, 2019
Tintern Grammar is proudly represented by 2018 IB Visual Art graduate Alexandra Eadie at the IB Art Exhibition at the Glen Eira Town Hall. Her exceptional artwork was selected from a range of Victorian and Tasmanian IB Diploma World Schools, and represented the highest achieving work in the state. It was an outstanding accomplishment that Alex had not one, but two works selected to be included in this prestigious exhibition. Quite an achievement! Her textile work "Exposure" and her colourful acrylic painting "Balance" were key pieces of the exhibition.
Opening night on Friday 15 February was a wonderful event, attended by Alex and her family, as well as acting IB Coordinator Geoff Connor, Maria Connor and Head of Visual Art & Design Rachel Waud.
The exhibition is open each day (including Saturdays and Sundays 1-5 pm) until Sunday 3 March 2019. Rachel Waud will be supervising the gallery on Saturday 23 February from 1pm – 5 pm if you would like a personalised tour of the show.
by Rachel Ward, Head of Visual Art & Design
Image: Alex Eadie and her delicately embroidered dress titled EXPOSURE