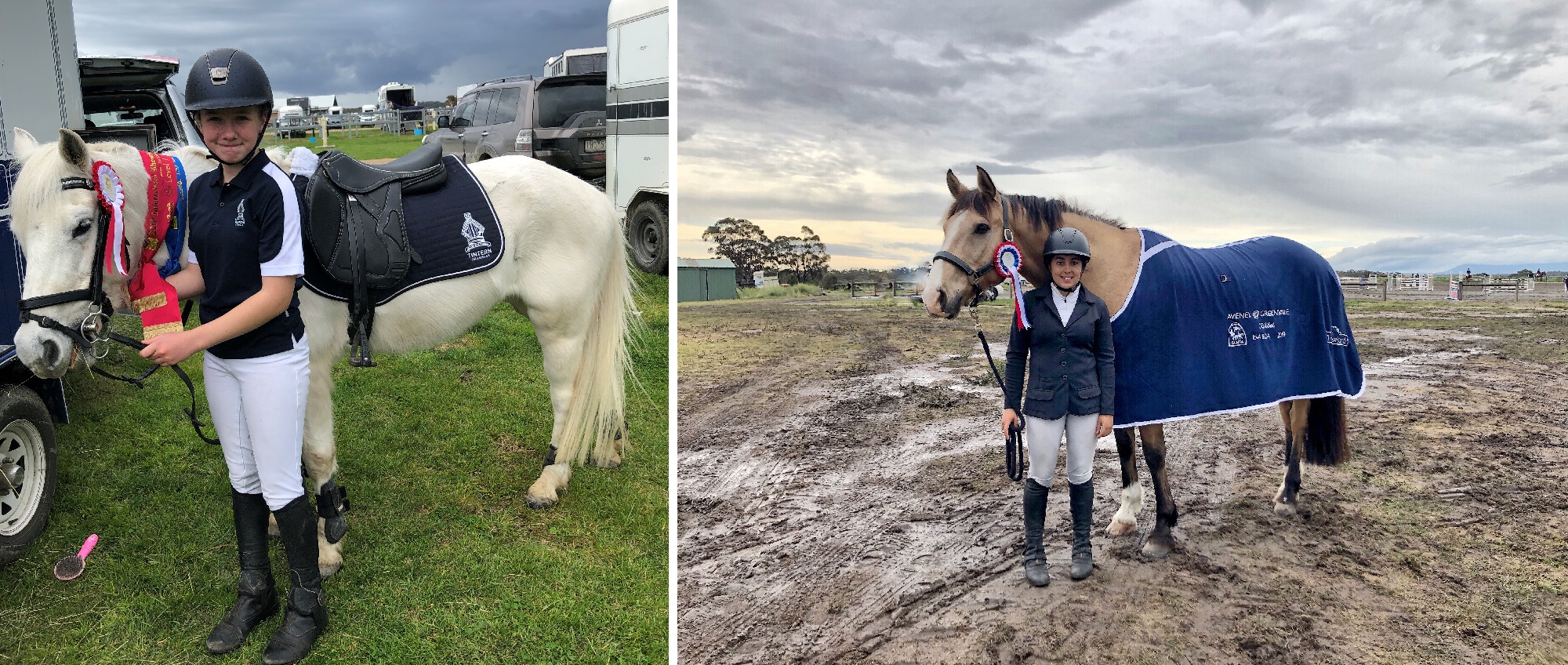 Posted on
November 18, 2019
Amelia and Springwood place 1st!
Amelia Qvist and her lovely Springwood Junior took 1st place in Avenel HT EvA80A, with their highest Dressage score ever at 86.39%, a clear Show Jump round and only 4 penalty points in Cross Country giving them the lowest penalty score at 17.6 only.
This was a great win, as more than half of the competitors were joining the competition with multiple horses (serious riders) and many of them being adults. Look out for Amelia and Junior at Tooradin Horse Trial on 23+24th November.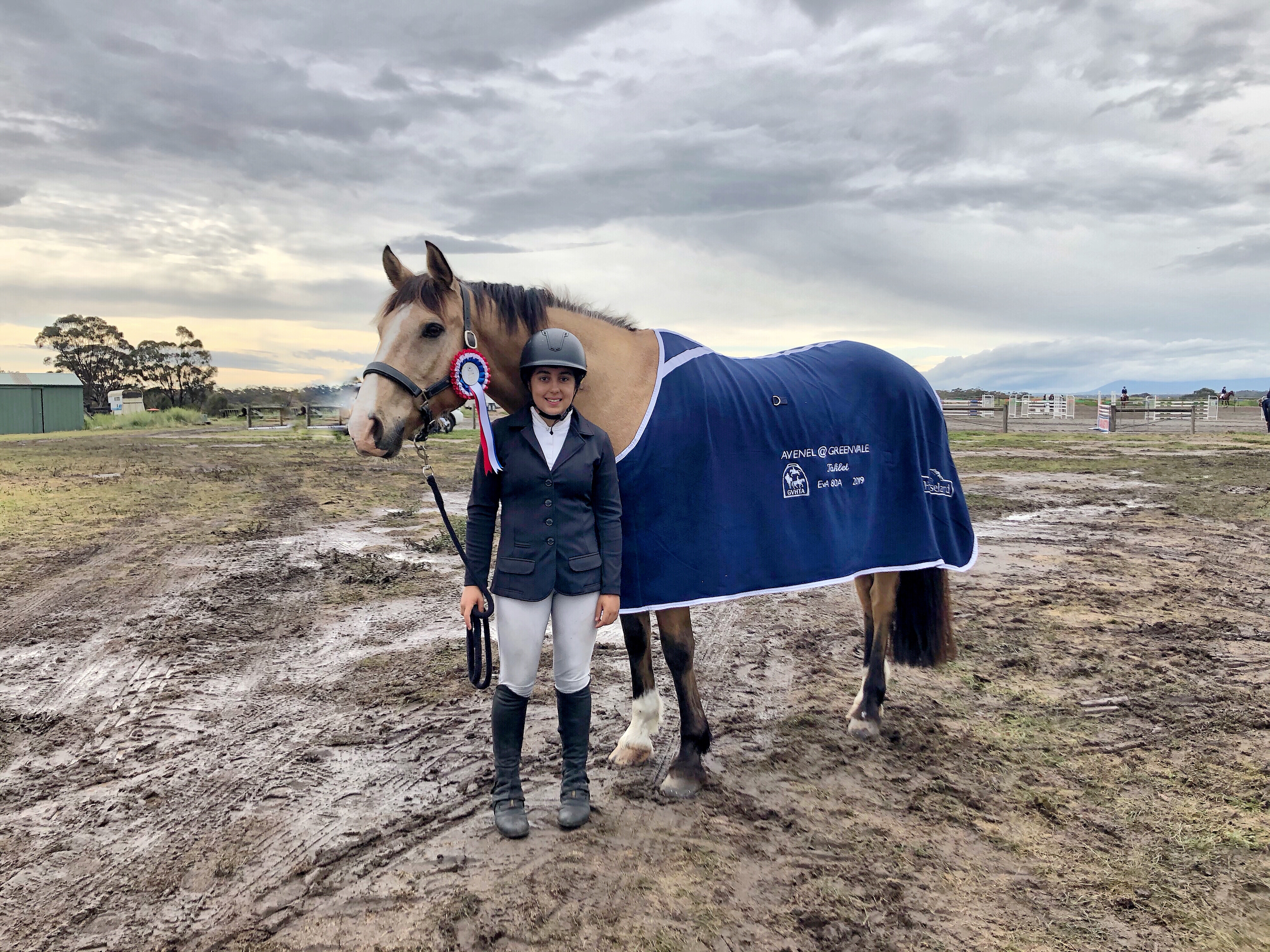 National Title for the Trevorrow sisters
Tintern sisters Ella and Lilly Trevorrow are riding high as part of the blue ribbon wining Victorian Tetrathlon team at the Pony club Australia national Championships.
Competing in the multi discipline Tetrathlon team event at Sydney international equestrian centre, in Horsley Park NSW. Ella (Year 11) and Lilly (Year 10) were strong competitors in each of the phases. The final phase, horse riding, saw both girls achieve perfect ride scores having no trouble with the show jumping and gates. The sisters from Lilydale and Mooroolbark pony club collecting the first place ribbon as part of the Victorian Tetrathlon team which won the Juniors overall.
Ella and Lilly are up at 5.30am each day to fit in swimming or gym sessions before attending school. The training continues after school with lessons in Fencing, Riding and time at the athletics track.
The girls have been riding since a young age joining their local pony club. Competing has taken them not only all over Victoria but interstate and internationally as well. Ella and Lilly both travelled to China last year as ambassadors for Pony club Australia and have recently returned from successfully competing in New Zealand, were both girls placed in their age sections at the Waikato Modern Pentathlon festival.
Looking ahead the sisters will continue their training to compete at the Asian Oceania Pentathlon championships in China next month, the Victorian State Tetrathlon Championships in December along with other international opportunities in 2020.
Congratulations Ella and Lilly!
Olivia represents Tintern at the Boneo Interschool Show Jumping Championships
Congratulations to Olivia Park in Year 7 who recently achieved some great results representing Tintern Grammar at the Boneo Interschool Show Jumping Championships, placing 1st in the 2 phase and 2nd by 1 second in the Grand Prix! Well done, Olivia!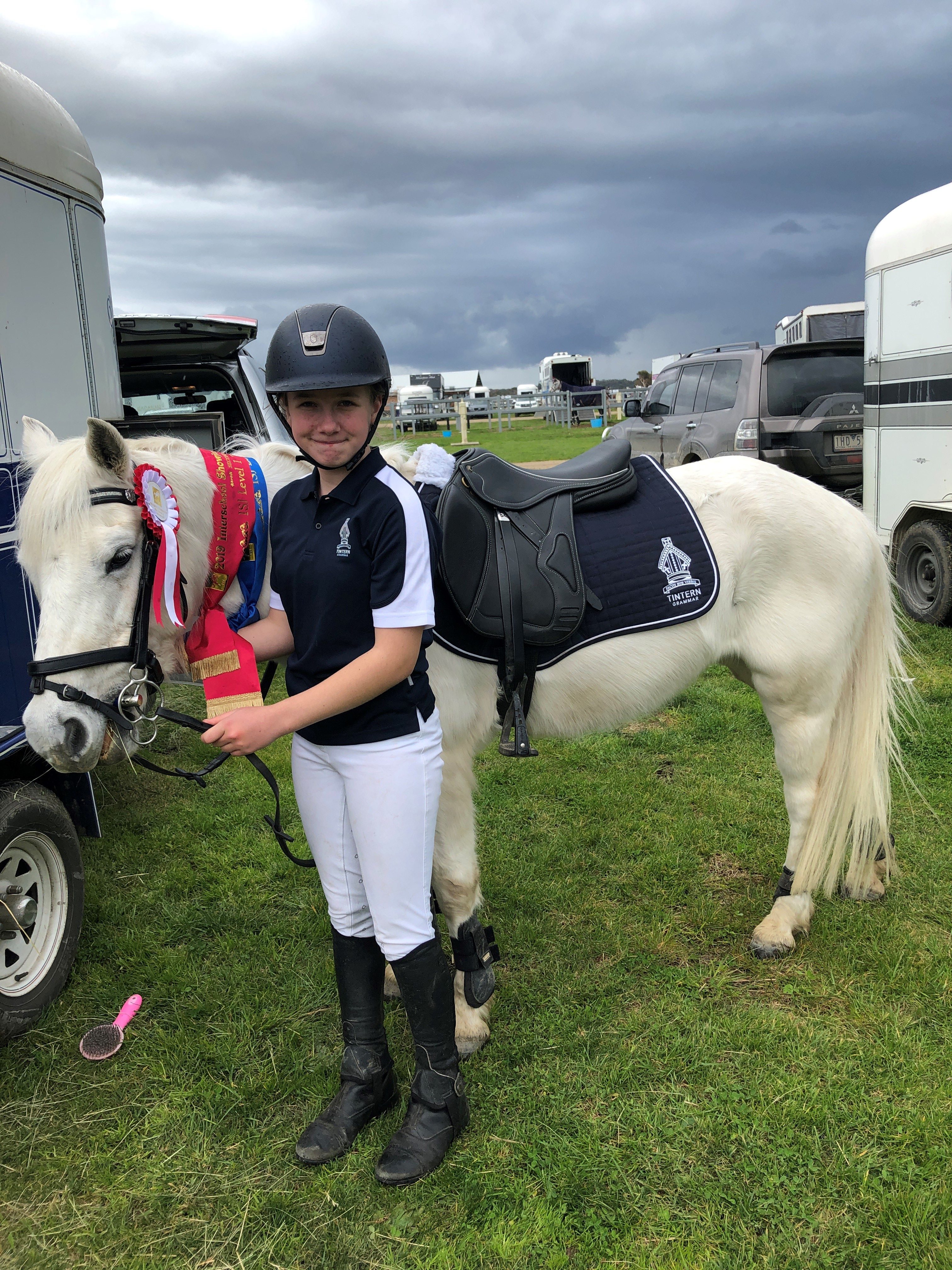 By Ashley Viney, Head of Sport