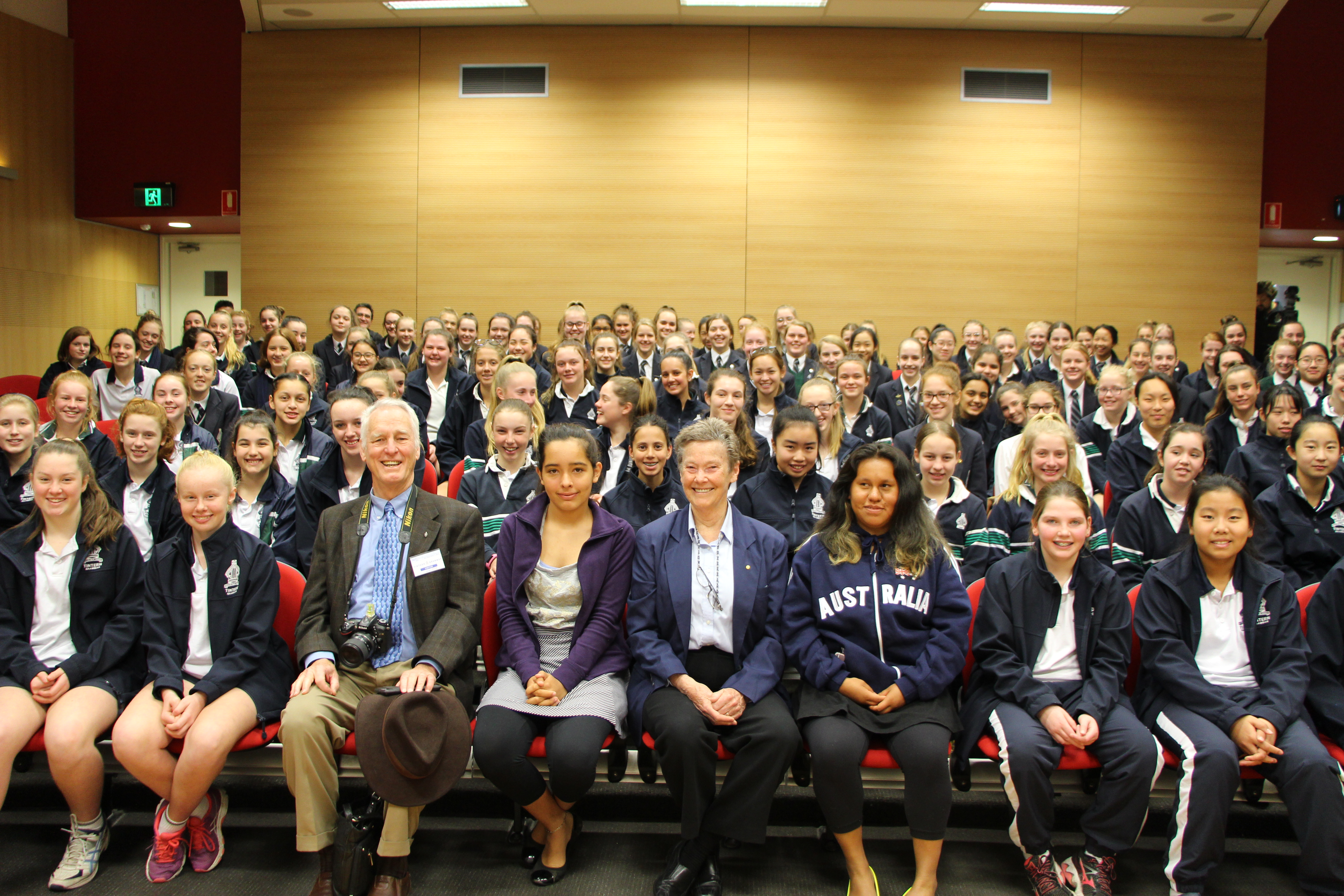 Posted on
August 16, 2017
Professor Emerita Helen Quinn AO (Arnold) (YG 1959) is an acclaimed and decorated Theoretical Particle Physicist. We were delighted to welcome Helen, along with her husband and granddaughters, who visited Tintern Grammar last week while on holidays from the USA.
Helen spoke to the Girls' Middle School about her career in Physics and more recently in education reform. She then enjoyed morning tea with Mr Fry and Head of Science Lanna Derry, as well as two Year 12 students, Brittany Read and Ada Chen, who are both considering pursuing careers in Science. Helen also paid a surprise visit to a Physics class, chatting with the students and answering their questions. She finished her visit with a campus tour and reminisced about her time at Tintern.
Helen is one of our inaugural inductees being honoured at our Celebration Dinner to launch the Tintern Grammar Avenue of Excellence on Saturday 9 September.