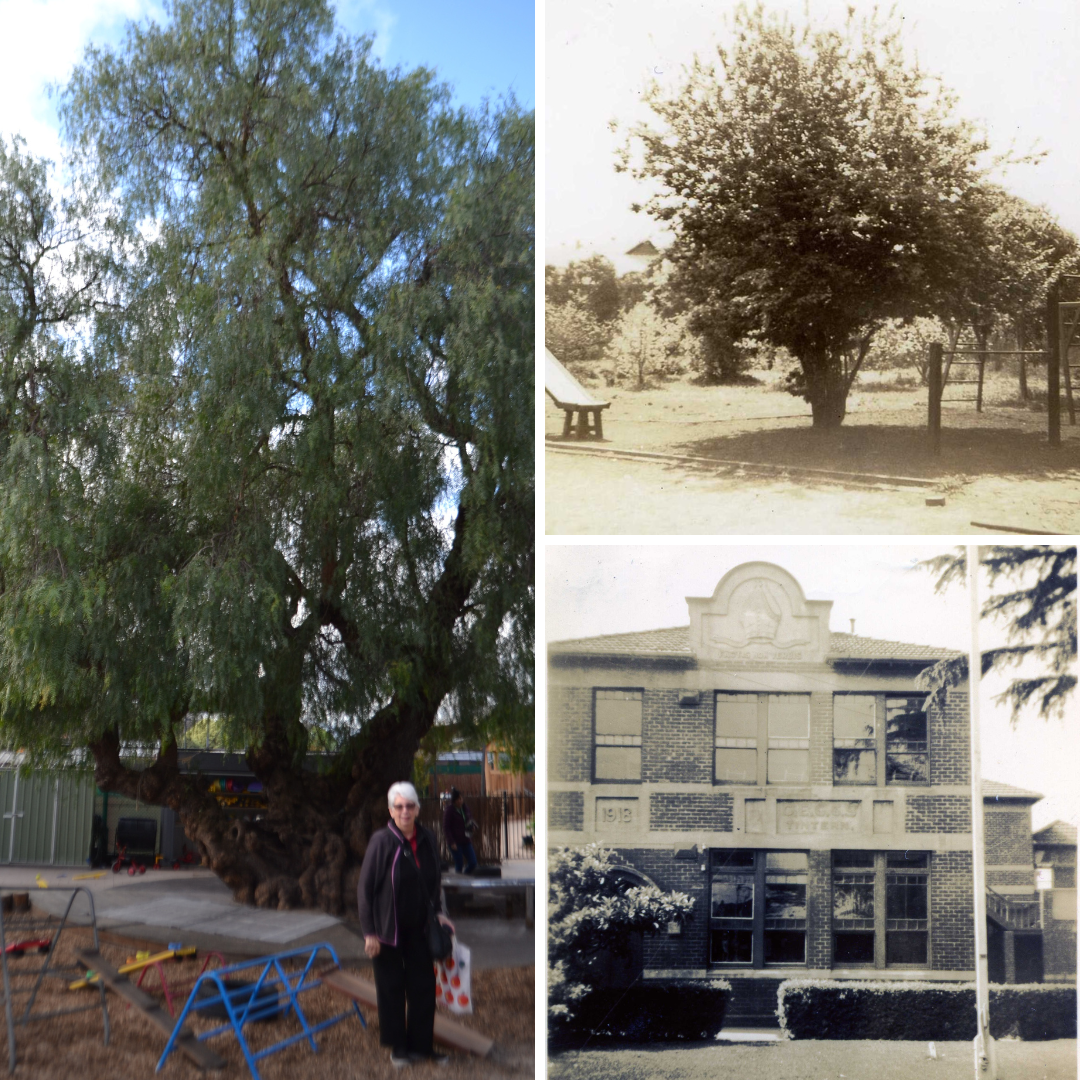 Tintern Grammar was originally located in Hawthorn from 1877 to 1956. Our Community Relations Team have been exploring the best location for a plaque to commemorate the original Glenferrie Road site.
Recently we visited the site with Lynne Franke (nee Bernadou), Class of 1958, current Life Governor of the School. Lynne has a long history associated with Tintern as a former student, past parent, past staff member, long standing TOGA committee member and archive volunteer. Lynne pictured in this image is in front of the large Peppercorn tree, that graced the original Tintern Grammar site, and is a favourite memory for many of our Hawthorn alumnae. Further updates on this commemorative project will be announced in the coming months.
The site continues to serve the Hawthorn community and includes the Hawthorn Library, Maternal Health and childcare facilities.
We thank the committed members of the Tintern community for their support of our 145 year history.
Di Lacey | Alumni and Community Relations Manger