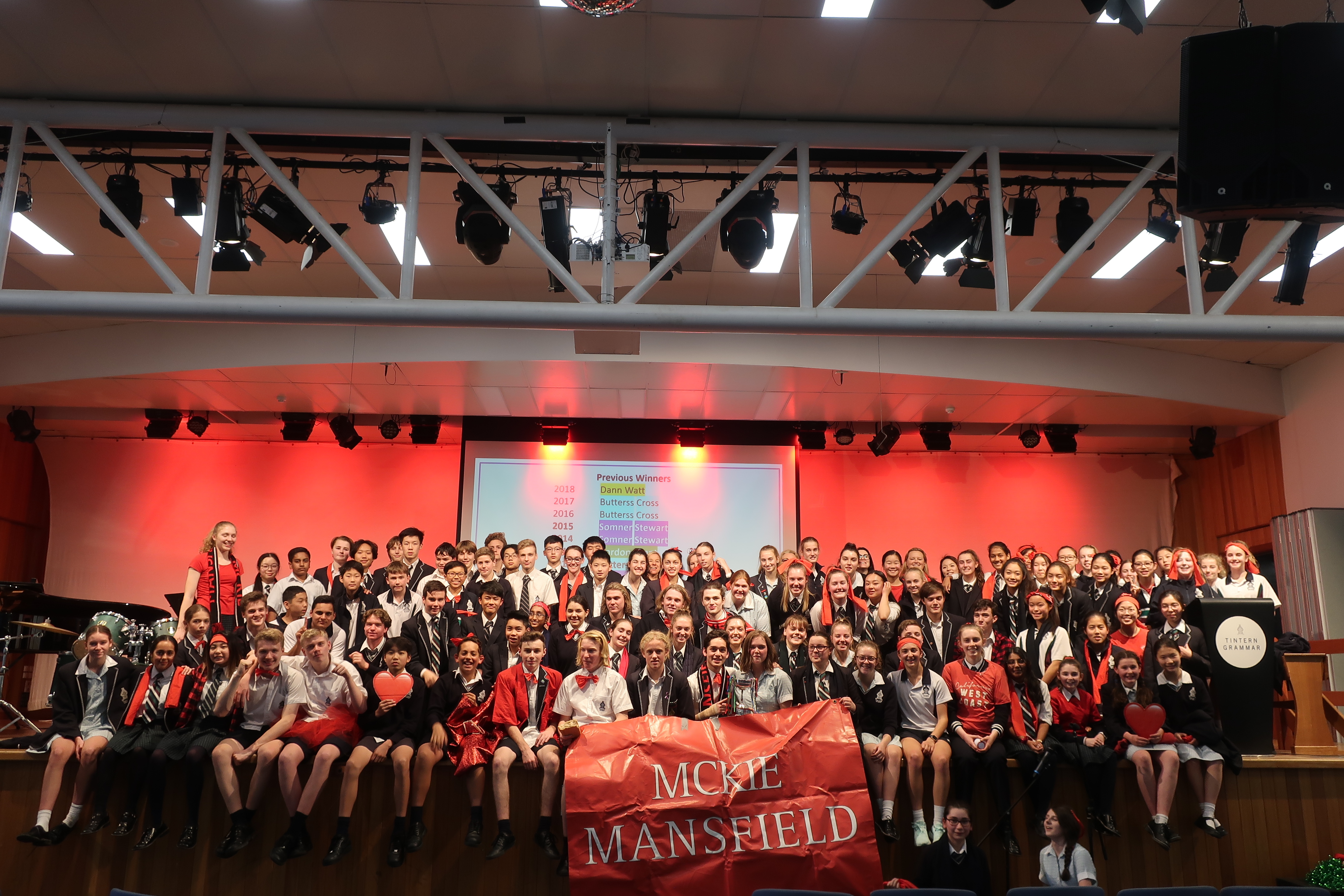 Our annual House Singing Competition was held on Monday 27 May. This is a compulsory event involving all the Years 7-12 students singing a set song that is compulsory for all competing Houses. This year the chosen song was 'September' by Earth, Wind & Fire. In addition, a free choice song also was selected by the House Captains. This year the free choice song had to be from the 1980s era.
There was tremendous enthusiasm shown by the contestants and the audience throughout the performances, as each House tried to impress the adjudicators. The first House to perform was Gordon-Grant with their choice song 'You're the Voice'. Next up was Somner-Stewart with the choice song 'I'm Still Standing'. After Somner-Stewart we heard Butterss-Cross with 'I Want to Dance with Somebody'. Dann-Watt performed 'Walking on Sunshine' and finally, Mansfield-Mckie performed 'Uptown Girl'. While the adjudicators decided on which House was to be the winner of this event, everyone enjoyed some karaoke which got everyone on their feet and going crazy. This helped to ease the stress while we waited for the judges to make their final decisions. The winning House was Mansfield-Mckie, who have not won the House Choral Competition since 2001!
Congratulations to all of the House Captains and their helpers. The quality of the performances was outstanding and the whole event was really enjoyable.
by Nicole, Instrumental Music Captain 2019