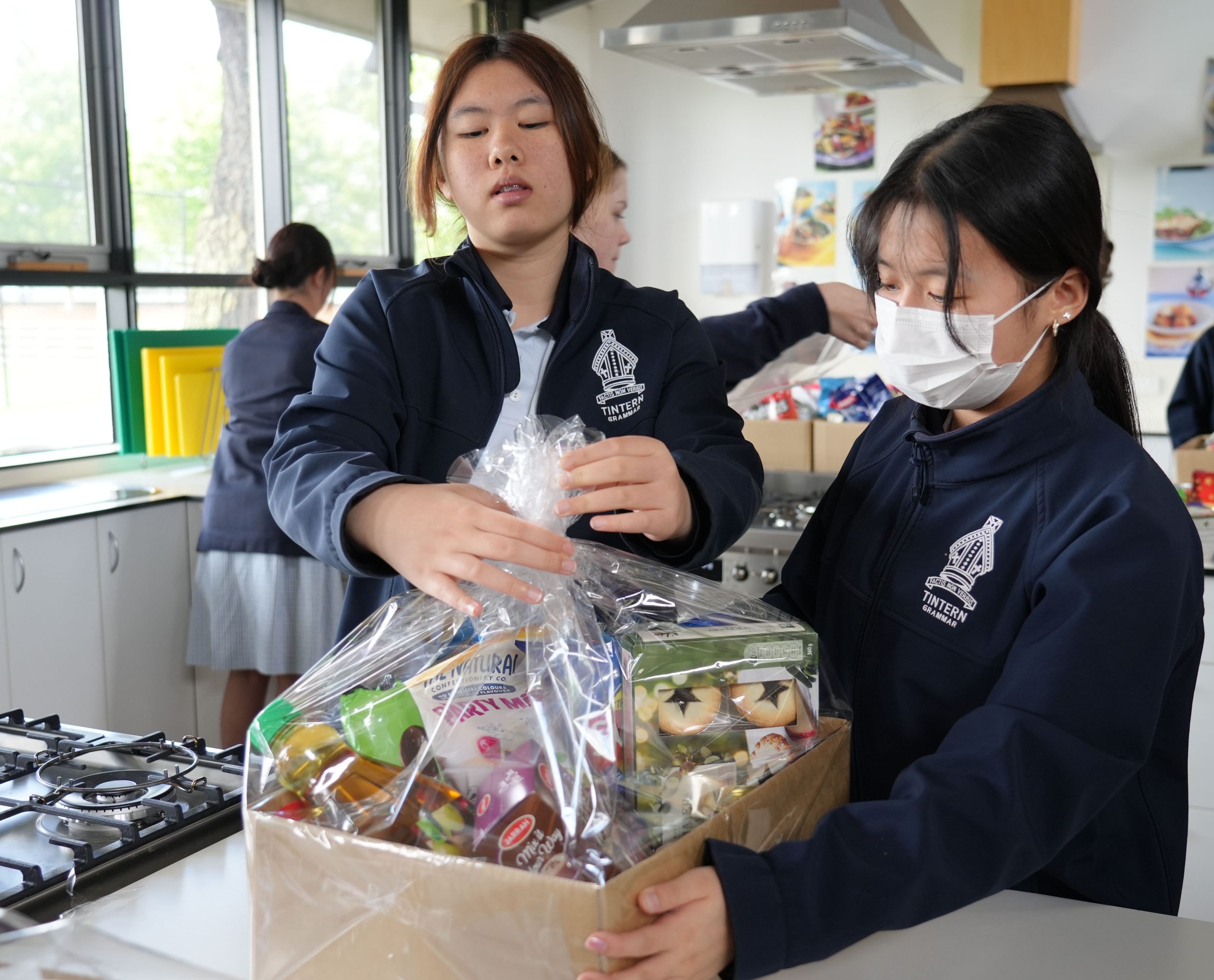 Posted on
November 17, 2022
As a part of the Year 9 Challenge program during  Term 2 and 3 the students have been working with a local organisation, the Freedom Initiative, Ringwood East  https://empowercc.com.au/department/freedom-initiative/  to sort fresh food and pack vegetable boxes. The fresh food boxes contribute to a Food Bank to care for people in our Maroondah community.
This week was a special session to bring Christmas cheer to those less fortunate, as our students packed and wrapped Christmas hampers.
Our students showed leadership and community spirit by planning and sourcing donations for the food for the hampers from our community and raising  $500 from a bake sale to purchase some of the goods for the hampers. The students also donated food items, assembled the boxes, packed and wrapped the hampers. A true team effort, compassion and care.