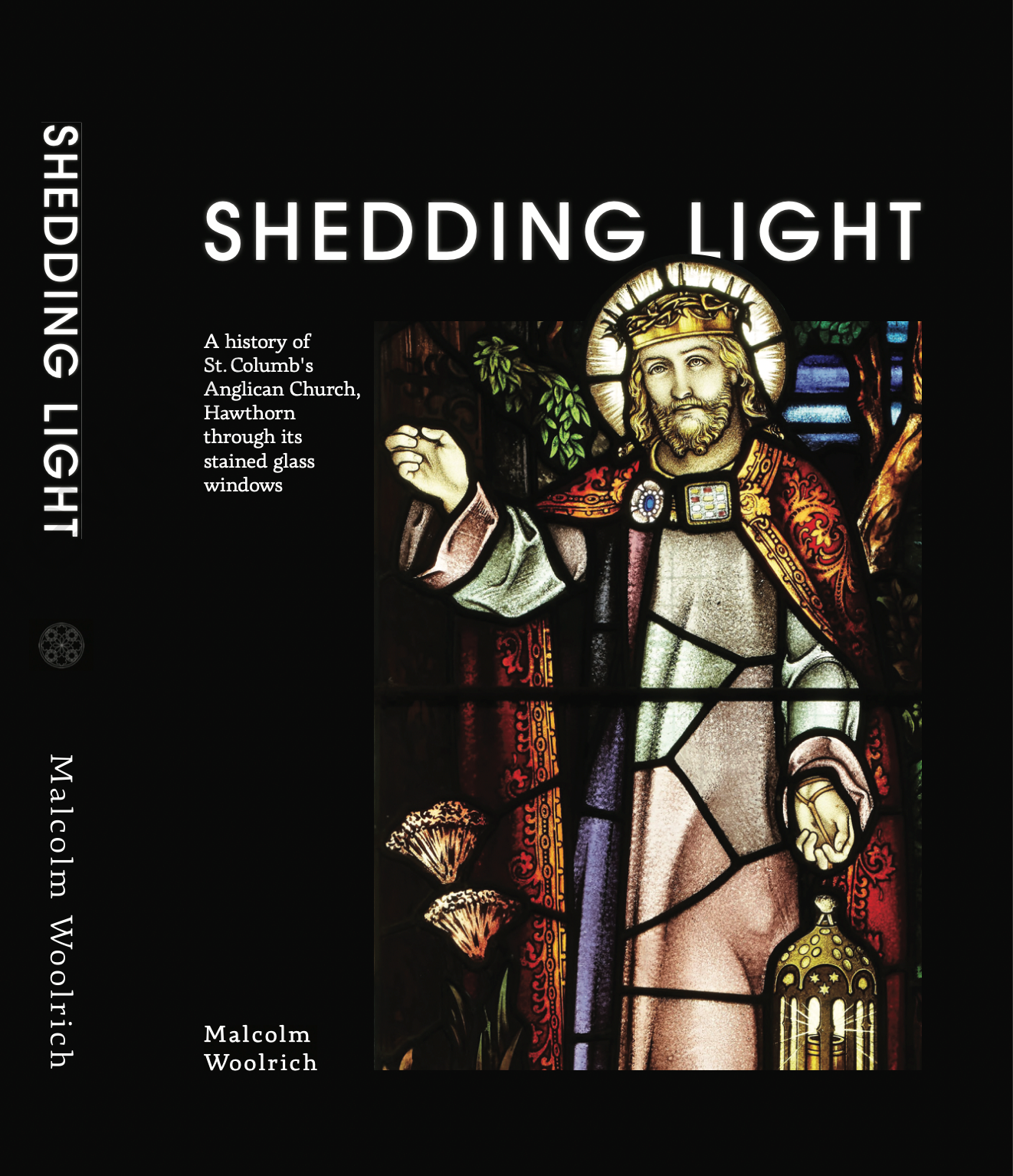 Tintern Grammar's foundations are with the Anglican Church, we reflect on our 145+ years and our early days when Tintern was located in Hawthorn. Tintern Grammar was witness to and supported the building of St Columb's Anglican church. Less than 30 metres from the School it became our Parish church up until our move to Ringwood East in the 1950's.  The beauty and history of this church has been celebrated in a book by Rev Malcolm Woolrich titled Shedding Light.
Shedding Light explores the rich history of St. Columb's Anglican Church, Hawthorn, using its beautiful stained glass windows as a point of reference. With more than 150 illustrations, it celebrates the artistry of some of Melbourne's most gifted stained-glass creators, and remembers the lives of the parishioners to whom those windows are dedicated. Drawing extensively upon church records and newspaper reports across 140 years, it provides a careful historical examination of the significant influence and ministry of this local church. The meaning of the symbols and stories contained in these windows are analysed and explained, shedding light on the gospel message.
Of particular interest to the Tintern community is the chapter in the book titled, Children and Teaching. This chapter makes specific reference to the church's relationship with Tintern. It talks about the school founders, Emma and William Cook, who were members of St. Columb's, along with their five daughters. School functions (Prize Nights, school concerts) took place in the church hall, and vicars such as Rev. Deasey were members of the school council. Many St. Columb's parents sent their daughters to Tintern. There is mention of the Jubilee Service which took place in 1927 and ANZAC Day Services. As the book uses its stained glass windows as a point of reference, several pages are devoted to the window which was gifted by the school to the church in the late 1950s. There is a large photograph of a Tintern Old Girls' Association Service from 1939. There is an example of an early school advertisement, placed in the church newsletter to encourage enrolments.
The Tintern community and those interested in local history, and the artistry of stain glass windows and their storytelling are invited to a book launch held on Saturday 12 August 2pm at St Columb's.