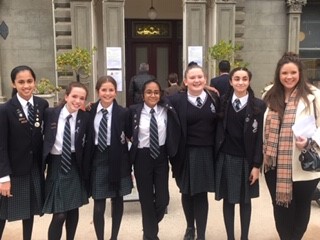 Posted on
August 13, 2019
Congratulations to our Years 7 and 8 students who competed in the Alliance Française finals on Sunday. These students travelled to the Alliance Française in St Kilda where they had to recite their French poem in front of the adjudicators.
This prestigious competition has been running for 125 years and this year 127 schools competed. Tintern had six finalists in Year 7 and four in Year 8. To be a finalist, students had to achieve a perfect 20/20 score at the school level, so this is an amazing effort!
Well done to the finalists and all other Tintern students who competed at the school level. We had many students only just missed out on finals by one point or less!
by Lauren Coburn, Secondary LOTE Teacher