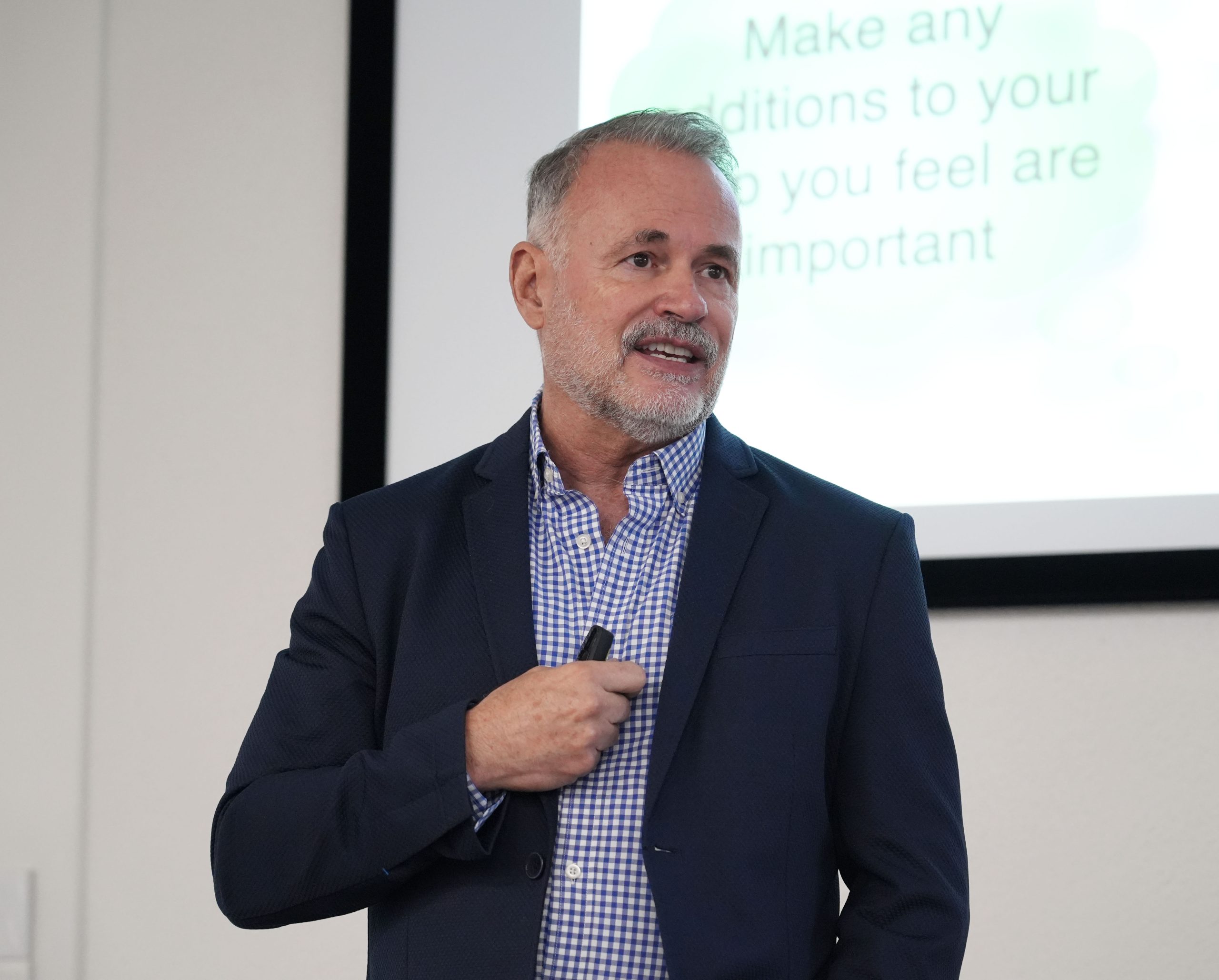 In June 2023, Tintern Grammar was extremely fortunate to host one of the eminent educators in the world for a series of workshops here on campus. USA based Dr Ron Ritchhart, is best known for his work with Harvard University's Project Zero, and is also author of a number of books based on his research with colleague Mark Church, specifically in creating a culture of thinking in schools as the key to optimal learning in both academic and broader capabilities.
Cultures of Thinking is one of our key strategic projects, alongside Relationships for Learning, and is premised on the idea that 'Learning is a consequence of thinking' and that to optimise thinking we need to create 'places where a group's collective as well as individual thinking is valued, visible, and actively promoted as part of the regular, day-to-day experience of all group members.' (Ron Ritchhart, Creating a Culture of Thinking, 2015)
In the afternoon, our Middle Management Leaders from ELC, Primary and Secondary joined Ron for a workshop on how we can leverage cultural forces, which exist in every group learning situation (for teachers and students), to shape the group's cultural dynamic to make thinking more visible. These forces are language, time, environment, opportunities, routines, modelling, interactions, and expectations.
After school Ron ran a workshop for all of our teaching staff, from ELC to Year 12. This focused on how we can make student thinking, and therefore learning, more visible in our classes, linking from this to metacognition, which is shown to be a key precondition to deep learning.
The June workshops followed on from Ron's online workshops with our staff in 2022 and January 2023, but it was a real treat to meet Ron in person at Tintern and to discuss his work with schools across the world. His sessions are highly collaborative and engaging and have been critical in helping Tintern teachers create the best thinking and learning culture for teachers and students at our School.
Jason McManus | Vice Principal