Posted on
August 19, 2019
Are you adventurous, fun, love a challenge, enjoy helping people and are willing to step outside your comfort zone?
We are still keen for more students to take up the challenge and join us on our first-ever World Challenge Expedition to Swaziland/Mozambique in 2020.
This Expedition will see students head off on a safari to see the African wildlife, trek through the mountain ranges of Swaziland, immerse themselves in the local African communities and participate in community service projects, one of which involves working alongside marine biologists and swimming with the marine life, including turtles and whale sharks.
This Expedition is open to all current Year 9, 10 and 11 students and will be held in November and December of 2020, allowing plenty of time to fundraise and help contribute towards the cost of your trip.
We have now extended the application deadline to Friday 23 August. Anybody keen to join us, please come and get an information pack from me or email cord@tintern.vic.edu.au for more information.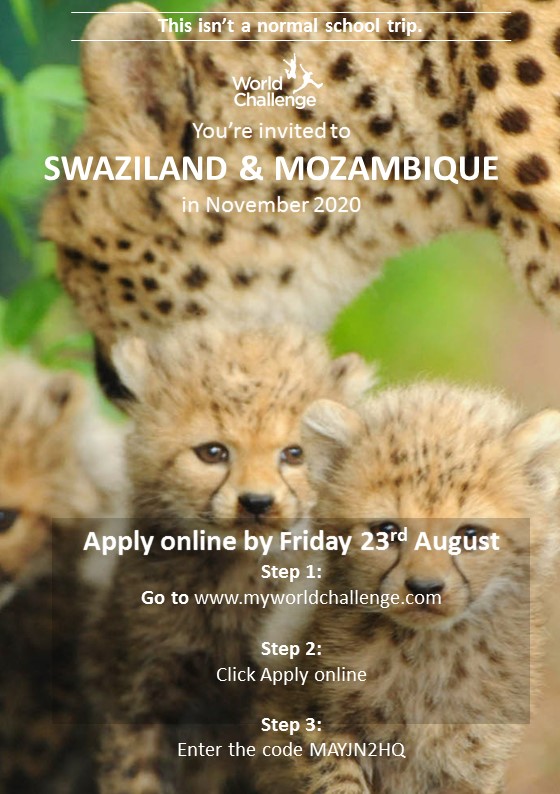 by Trine Ord, Head of Physical Education, Careers Consultant and World Challenge Coordinator