During the 2022 winter semester break a group of 24 Year 10, 11 and 12 Geography students and three staff took part in a Geography Study Tour to Cairns and Cape Tribulation. Geography tours are an important opportunity for students to examine the world's people and natural environments at close range as an adjunct to their studies. Venturing into the field to explore, analyse, interpret and understand a destination's unique characteristics and contributes immeasurably to students' understanding of the key areas of Year 10 and VCE Geography; Sustainability and Conservation management, Hazards and Disasters, Tourism, Land Use Change, Land Cover Change.  Tropical North Queensland is home to the World Heritage listed Daintree Rainforest and the Great Barrier Reef. This area invited students to explore some of the most diverse and dramatic landscapes on Earth.
The purpose of the trip was to expose Year 10 – 12 students to real, relevant and contemporary examples of the case studies they will use in Units 1 – 3 Geography, especially those of deforestation, climate change, land use and land cover change and tourism.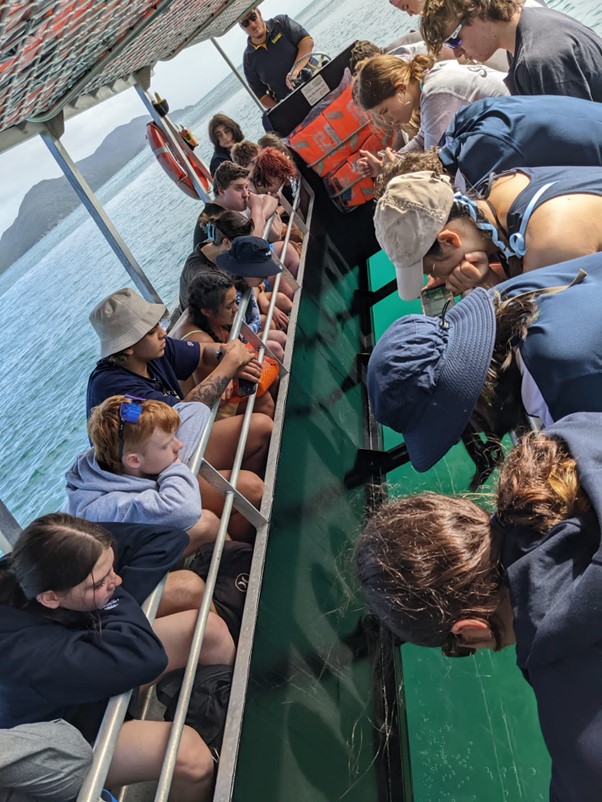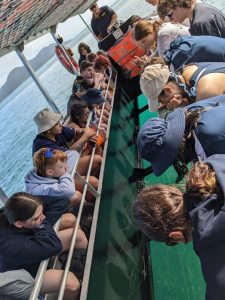 During their journey the group hiked up Mossman Gorge and had a dip in the icy rockpools, visited crocodiles in the Daintree River, went snorkelling on the outer reef and got to dive with Green Sea Turtles and giant clams as well as an amazing array of fish and corals. At Cape Tribulation they saw wild cassowaries in the Daintree, visited an organic tropical fruit orchard, and hiked through the rainforest at night with an Environmental Biologist from James Cook University, the highlight of which without a doubt was the tree snakes and bioluminescent lichen!
Throughout the trip students were able to experience firsthand the conflicts between environmental and cultural conservation, and tourism and how conflicts between the two can be balanced. This was most obvious at Fitzroy Island where the students studied the reef from a glass bottom boat, visited the Turtle Rehab centre, and then snorkelled to observe coral bleaching in the island harbour.  At Hartley's Crocodile farm they were confronted with the duality of conservation and captive farming of saltwater crocodiles. The cultural immersion at Pamigirri was fascinating, the gentle and inclusive program explained traditional land management, and the sharing of creation story lines of the tribes who are the traditional custodians of this region. Being able to ride the cable way down from Kuranda afterwards with this fresh understanding of the forest was amazing and certainly coloured our perspective of the forest.
A once in a lifetime trip – the students learned so much which they will be able to use both in their studies and their understanding of Australian Indigenous Culture. All the students lucky enough to be involved, experienced a trip they will never forget, taking home many fond memories and a newfound respect for our beautiful planet.
We are definitely looking forward to future Geography tours, and where they will take us.
Naomi Baulch | Head of Geography