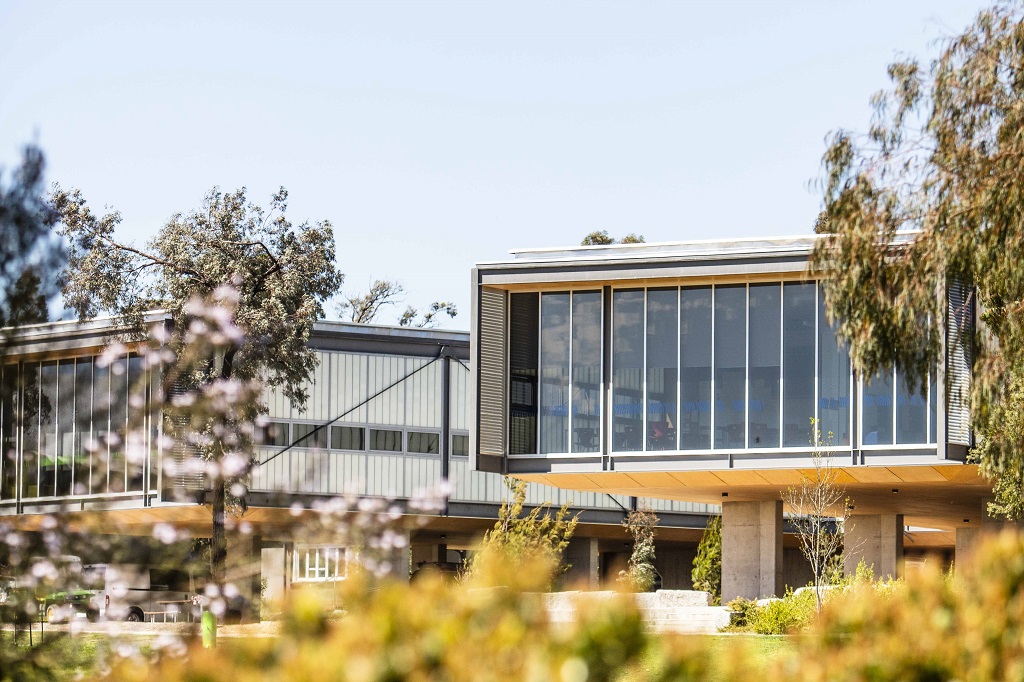 Tintern Grammar moves to online learning as of Monday 23 March for Secondary students and Tuesday 24 March for Junior School and ELC students.
Tintern Grammar has been regularly reviewing the situation of the novel coronavirus COVID-19. We continue to have no cases of COVID-19 in the school and while at this point there is no directive for schools to close, we appreciate that the situation is constantly changing. Following an online Board meeting this morning, the School has taken the decision to stagger a transition from face to face teaching on campus, to online learning in their homes for all students. It is clear that our community have many concerns over their children attending school at this time, and we need to listen to those concerns and ensure great education for all our students. It is equally clear to me that not all of our community have sufficient faith in the Federal and State Governments' view, both for students and for the country more broadly, that schools are better staying open. During this period, initially until the end of the term, it is the intention that all staff will continue to undertake their roles on campus unless that is not possible, in which case staff will work from home unless, again, there are factors that will prevent that.
In summary;
Secondary students will finish face to face teaching tomorrow (Thursday 19 March) at the conclusion of afternoon school. Friday 20 March will be a preparation day for students and families and the opportunity for final testing at school, in preparation for the commencement of online delivery from the start of school on Monday 23 March, initially until the end of Term 1 only. NB: There will be a very small number of students undertaking some Year 12 IB and Unit 3 VCE activities on Thursday after school and during Friday that cannot be re-scheduled. These are very small groups and will not be in proximity to ensure these students are not at risk.
Junior School and ELC students will finish face to face teaching at the conclusion of afternoon school on Friday 29 March. Similarly to the secondary school, Monday 23 March will be a preparation day ahead of the commencement of online delivery on Tuesday 24 March, also initially until the end of Term 1 only.
Arrangements for Term 2 will be determined during the Term 1 holiday, when the Covid19 landscape may look very different indeed given how quickly it has been changing in any 24 hour period in the last three weeks particularly.
This staggered movement will ensure that we can test the result of large number of simultaneous logins on our Portal from external networks, ensuring we minimise the chance of a major "whoops" moment, and also smooth the anticipated enquiry load for our IT Help Desk and other services supporting the online delivery.
From the end of school Thursday (secondary) and Friday (Junior school and ELC), with the exception of the students above and possibly some counselling services, we will be closing the campus to members of the community other than staff, and also to visitors until further notice. So any contact with the School will need to be done by email or telephone please. This means it is critical that students take everything home with them before their final day on campus this term. Parents and students will not be able to come back onto campus to collect things they have forgotten.
Over the course of the next two and half days, there will be a number of emails and links. sent from different people, to important information, ensuring all students, families and staff are aware of what will happen and how it will affect different members of our community. These important communications will be released progressively, to ensure you are not swamped with information. This will mean that you may have questions ahead of the arrival of a notice or bulletin. Please be patient, these communications take time to get right and we will be endeavouring to provide the most critical ones early. All secondary information will be provided prior to the end of Thursday school and all Junior School/ELC information prior to the end of Friday school. If after all this has been distributed, there is something that is still not clear, please initially contact:
ELC: Kristin de Vos, Director of the ELC
Junior School: Your child's class teacher, who will refer anything they cannot answer to the appropriate person
Secondary School: Your child's Pastoral Mentor, who will refer anything they cannot answer to the appropriate person
Finally, by the end of Thursday, on the parent landing page of the Portal, you will see a new, dedicated tile for Covid19 information. This leads to ELC, Junior School and Secondary folders. All information relevant to response and management of the School to the virus and information about the movement to online learning will be placed in these folders after it has been sent. So this is, and will continue to be, your one stop shop for Tintern's Covid19 response and for information about the movement to online learning for the remainder of this term.
I am very confident indeed that we are well placed indeed to make this transition and to deliver the excellent academic and pastoral education the School is renowned for. It will require different things of all of us, but is also a wonderful opportunity for the development of innovation and creative approaches to teaching by staff, the emergence of new maturity and self-management in students and a true journey 'through the looking glass' for parents. I will continue to keep all members of the community informed in the weeks to come and look forward to our next meeting, whenever that is, where I can hear from you about how this has worked for your child and for you!
Kind regards
Brad Fry
Principal