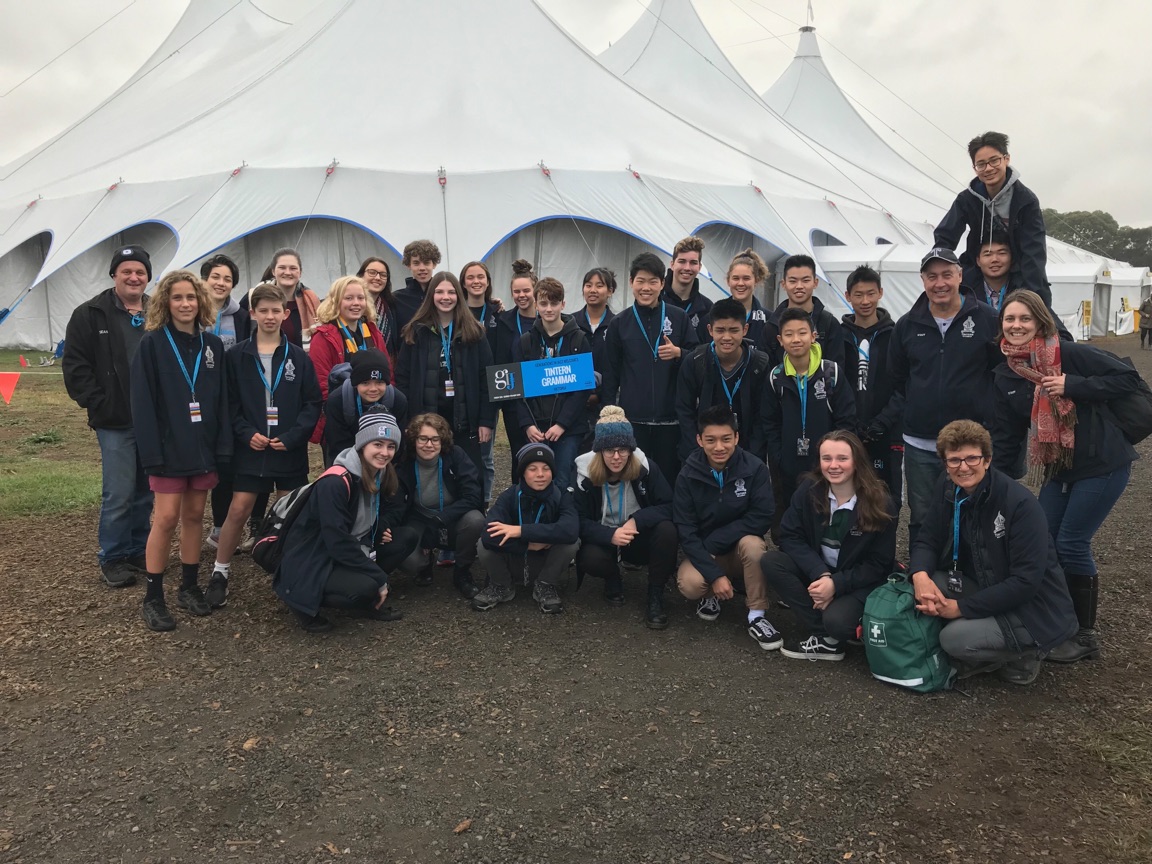 From 3-5 May, a group of jazz-enthused students and teachers road tripped to Mt Gambier (yes, you read correctly, in South Australia!!!) to attend the mighty GENERATIONS IN JAZZ. The bus trip was a 7-hour long journey of bonding with peers, sleeping and lots of excited banter! Everyone was buzzing when we finally reached our destination… which happened to be in the middle of a paddock, also in the middle of nowhere. A massive tent was set up in one of the many paddocks in the area along with many other little event tents. Our first night started off with a BANG. We got to the massive tent and walked inside to find 8,000 other people, including students from over 130 different schools all raging with excitement to get the festival underway. Throughout the whole weekend we listened to inspiring musicians and vocalists including four very special star guests of Lizz Wright (Singer), Kurt Elling (Singer), Joey DeFrancesco (organ) and Rickey Woodard (tenor saxophone).
The Intermediate and Senior Jazz Bands are made up of our talented musical students. The two bands each performed one set item selected from their division and two items of their choice. The Intermediate Jazz band performed their set piece "Steadie Freddie", and their chosen pieces "Kickin' Back" and "Cry me a River" featuring Lily Holiday-Rider as the Intermediate Jazz Band's vocalist. The Senior Jazz Band performed their set piece "Happy as Larrikins", and their chosen pieces "Lindy Hopper's Delight" and "Bewitched" starring Ella Watt as the Senior Jazz Band's vocalist.
The two bands did Tintern proud and gave remarkable performances. The Senior Jazz Band was placed in a division with some hefty competition. Regardless of the pressure, the Senior Jazz Band delivered a grand performance and, out of 24 bands in the division, the Senior Jazz Band achieved a high rank of 12th place!
After our performances we were offered the chance to go and see some workshops where we could listen and talk to one of the most professional musical artists in Jazz! During the workshops we were able to hear about their journey and how they developed their careers in the world of music.
The Generations in Jazz is by far one of the biggest musical events our Jazz Band students have ever taken part in. We loved the thrill of the ride and will hold this to be one of our most memorable adventures at Tintern Grammar. Thanks must go to Mrs Clarke, Ms Bortolussi and Mr Kenny for looking after us so well on this trip.
by Ella Watt and Aaron Zhou, Choral Captain & Instrumental Captain 2019, Year 12