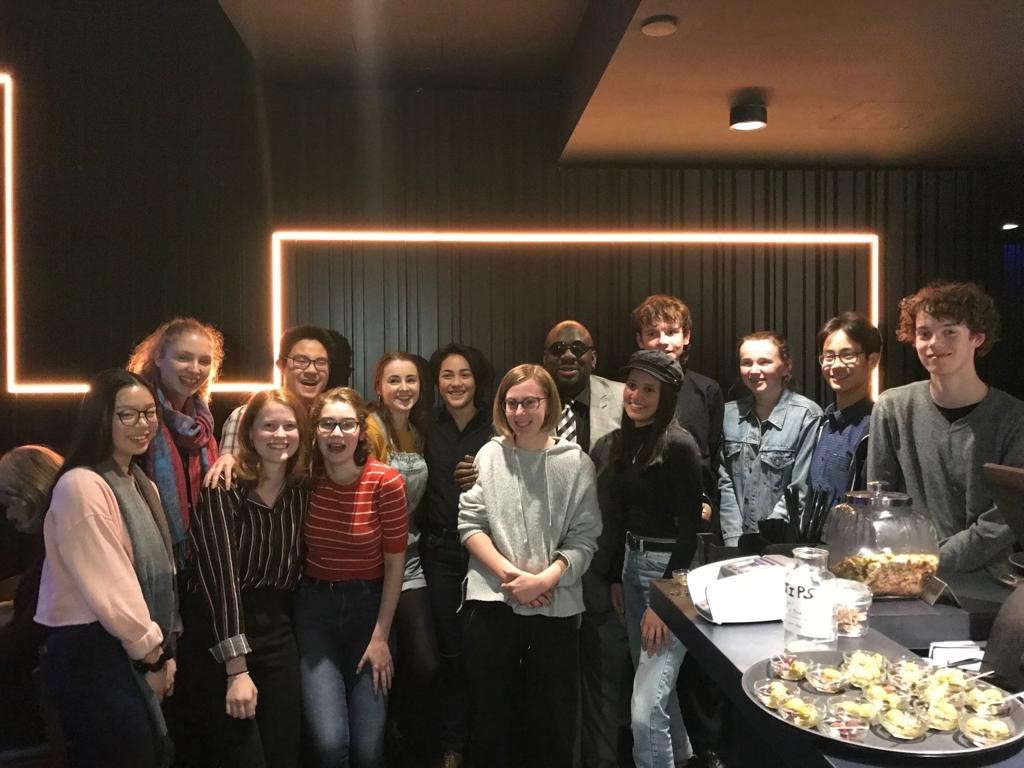 These were the famous words of late American jazz drummer, Art Blakey, who founded the Jazz Messengers in the mid-1950s. Today, his music is kept alive by his legacy band: Ralph Peterson and the Messenger Legacy, who washed away all traces of dust from the Friday night of their audience members on 7 June, through their performance at Bird's Basement Jazz Club. Thirteen Tintern students, four teachers and one parent were witness to the electrifying show.
Bird's Basement is a restaurant and hub of live music, nestled in the CBD, attracting a wide range of high-profile performers. The intimate nature of the venue allowed us to be seated mere metres away from the performers – which proved to be a unique (but very loud) experience.
The band comprised two saxophonists, a trumpeter, pianist, bassist and drummer – whose respective virtuosity served as inspiration for us all (and perhaps as a reminder of our comparative lack of skill). Ralph Peterson – the drummer and head of the band – was particularly mesmerising.
Peterson elevated the role of the drum kit from traditionally being in service to the soloists, to an instrument as dynamic and conversational as the saxophone. His meticulously crafted solos were not simply percussive, but melodic, and truly showcased his incontrovertible command of the kit. I overheard a lady say "I usually hate listening to drum solos, but I could listen to Ralph forever", and I think that this quote testifies to his unique and musical style. Refusing to get locked into a continuous pattern, Peterson espoused the improvisational style that is hallmark of jazz and the complexity that underscores the bebop jazz genre.
Bebop is a style of jazz designed for attentive listening, rather than for dancing, lending itself to virtuosic improvised solos instead of memorable tunes. It was developed in the early 1940s, partly as a rebellion against the written arrangements of swing music. Art Blakey's Jazz Messengers marked the transition into "hard bop" – an extension of bebop that evolved in the 1950s.
This concert was a wonderful opportunity for me to broaden my musical horizons while beholding some incredible musicians. We were even given a chance to speak to the jovial Ralph Peterson during the intermission, who was excited to see some young people at his show. The fact that the Messenger Legacy official t-shirts were only stocked in size men's XL, suggests that they don't have too many fans of either our age or stature…
Jazz – particularly bebop – is a style that many people of my generation aren't exposed to. I had never been to a jazz concert before (other than the school Jazz Night!), so my experience of jazz previously, had been mainly through recordings. This performance convinced me that jazz is best served live… and preferably by Ralph Peterson and the Messenger Legacy!
by Ashleigh, Year 11 IB Music student