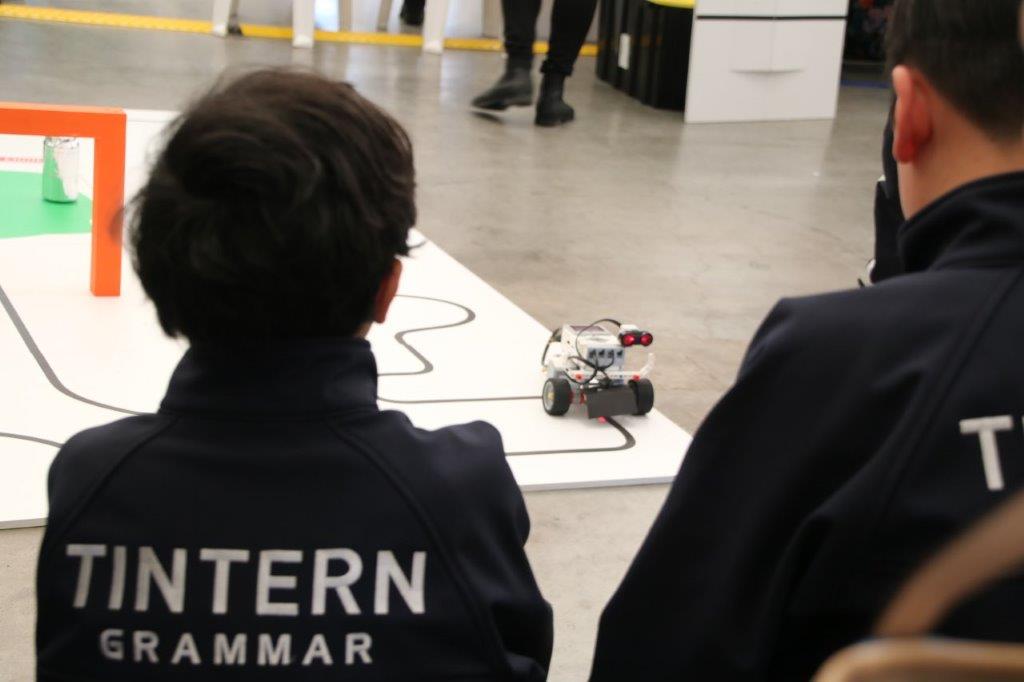 Posted on
September 9, 2019
Designing, building, programming and just the right amount of tweaking of the robots were some of the skills practised at the RoboCup State Final on Friday 30 August.
Vital skills such as keeping calm under pressure, trust in our coding and flexible thinking when something unexpected went wrong were some of the many skills that were gained from our participation in the 2019 Rescue Challenge. This year Tintern participated in three divisions – Riley Rovers, Primary and Secondary Rescue. Congratulations to Ella in Year 7 who came 4th in the Secondary division competing against 61 students across the state. In the Primary division Team QWERTY (Braydon, Oliver and Arya) achieved the highest score from our Junior School cohort while in Riley Rovers our Year 4 Girls' Team (Eylul and Grace) achieved a personal best, finishing in the top third of the rankings in the state competition.
A huge thank you to Dan Sriratana and Simon Ch'ng who mentored our teams throughout the competition and to our amazing parents who supported their sons and daughters throughout the Regional and State competitions. Most importantly congratulations to all our competitors who gave their best. Your energy and enthusiasm were awesome.
by Sue Healey and Karen Dang, Tintern Grammar Learning Technology Mentors