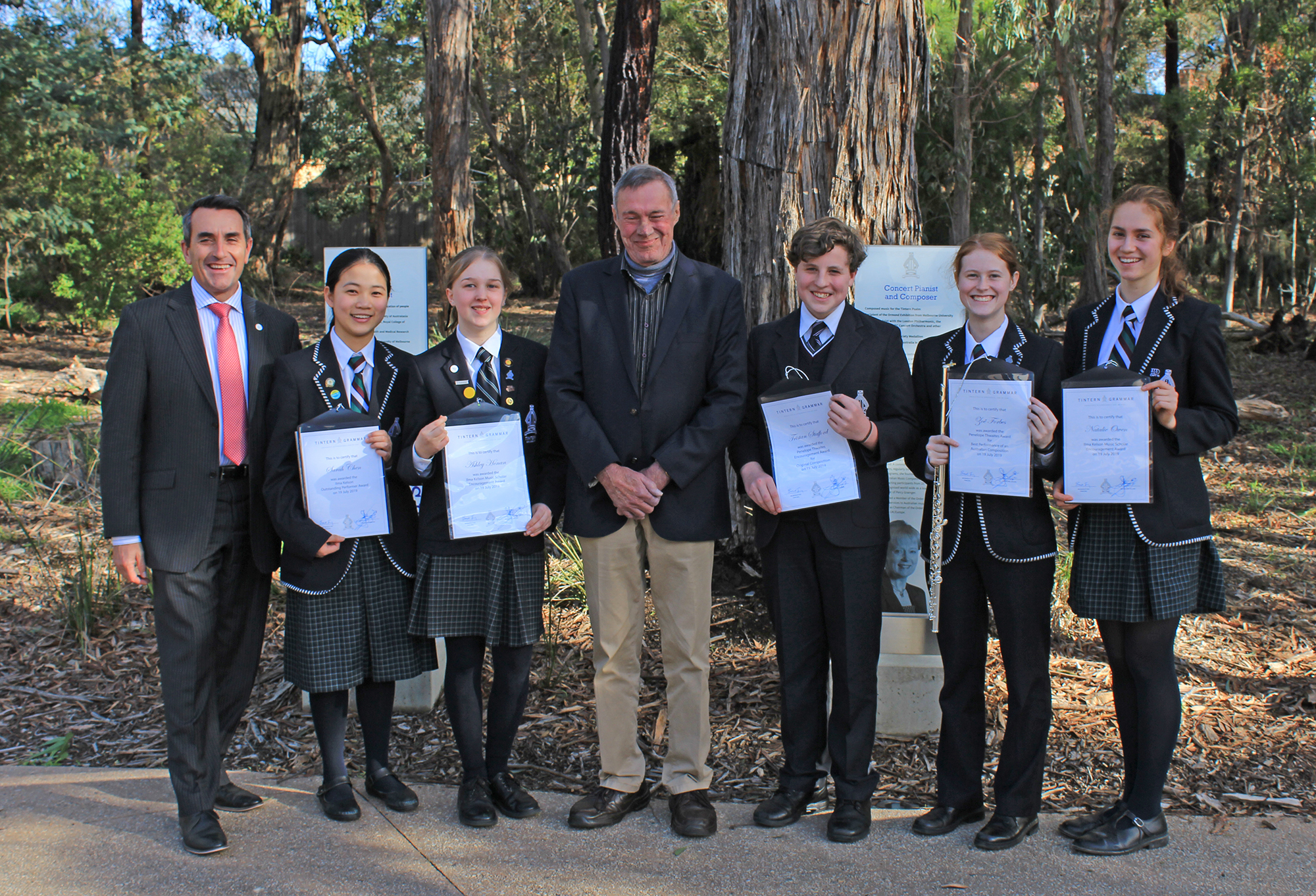 Last Friday, Mr Michael Kelson and his wife, Lyn, made their annual sojourn to Tintern to bestow this year's Kelson Music Scholar Awards and the Penelope Thwaites Music Awards to five talented musicians. The awards are in their sixteenth year and honour the memory of Mrs Ilma Kelson (Mr Michael Kelson's mother), who was Director of Music at Tintern from 1958 to 1973.
In honour of her memory, the Kelson Family has provided annual encouragement scholarships to be awarded to support the tuition of students in the pursuit of their music education. In addition to the Ilma Kelson Music Scholar Awards, the Kelson Family also initiated additional Music Scholarships ten years ago in honour of Ms Penelope Thwaites. Ms Thwaites, who is a world-famous pianist, was a student at Tintern from 1953 to 1960 and was School Pianist during her final three years at the school. She attended Tintern during the time Mr Kelson's mother was Director of Music at the school.
Congratulations This year's recipients of the Awards are as follows:
Kelson Scholar Awards
Outstanding Senior Performer: Sarah (Year 10) – Piano
(who also received her Licentiate of Music Certificate for Piano Performance at this Assembly)
Music Scholar Encouragement Awards: Ashley (Year 7) – Tuba
Penelope Thwaites Music Awards
Best Performance of an Australian Composition: Zoë (Year 11) – Flute
Original Composition Award: Tristan (Year 9) – Piano
Congratulations to these students!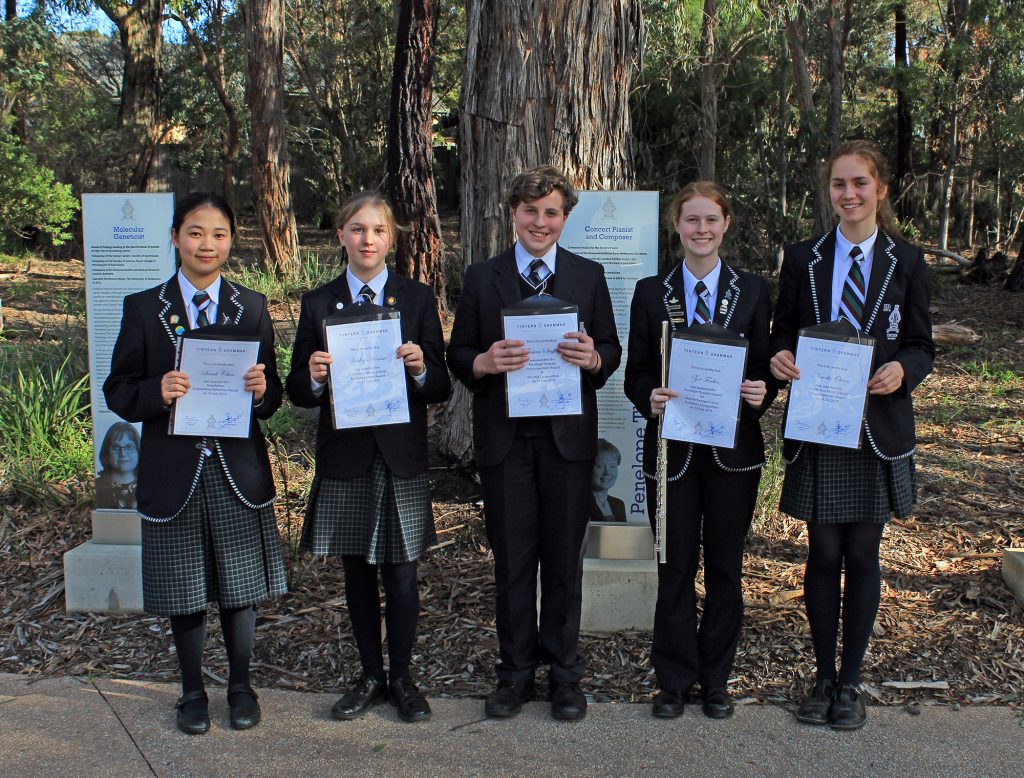 by Alison Bezaire, Director of Music