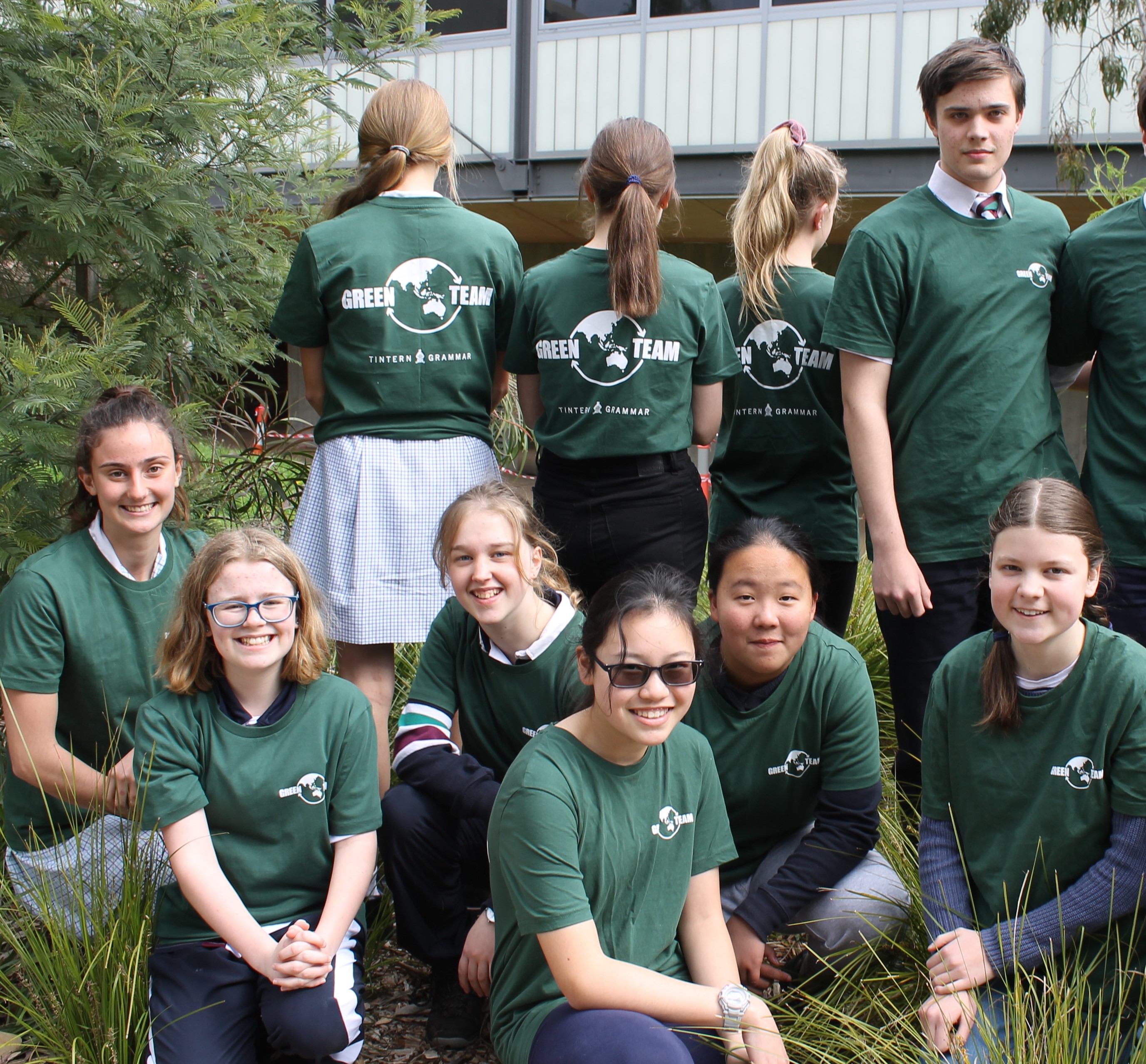 Posted on
September 18, 2019
The Green Team has had a very busy term and it now seems like a century ago that we held our wonderfully successful 2040 Movie Night. Here is an update on what else we have been up too…
Recycling initiatives
Our new recycling initiatives are slowly gaining momentum and we remind all parents, students and staff that we are collecting the following at school:
plastic bottle tops for Envision hands
batteries for recycling at Aldi
coffee pods for recycling through Terracycle
The school composting program continues to rescue huge amounts of food scraps from landfill and is so successful that we have had to engage an external company to take away some of our food waste to make into compost off-site as the farm cannot cope with the volume we are producing. All scraps from the canteen and outside compost bins will still go to the farm for internal use.
NetBags Fundraiser
The NetBags fundraiser closes this week and goods will be delivered early next term during Green Earth Week. Thank you to all members of the community who have purchased the range of products which offer an alternative to single-use plastic items. You can place your order here.
Green Team T-Shirts
The long-awaited Green Team t-shirts have finally arrived and they look fantastic. The logo, designed by Year 6 student Holly, is eye-catching against the bottle green colour of the shirts. Please see the accompanying photos of some of our GT members sporting their new t-shirts at Monday's regular GT lunchtime meeting.
FareShare Speaker
On 6 September, Marisa Angelico (a volunteer with FareShare), came to speak to both the Green Team and Social Justice Group at a lunchtime meeting about the FareShare organisation. She then addressed the rest of the Secondary School at Assembly and we learned the following facts about food waste and what FareShare does to counteract this:
Food waste costs the Australian economy an estimated $20 billion every year
Approximately 40% of all food grown in Australia is wasted
Australians waste an average of 298 kg of food each year
More than 92% of household food waste ends up in landfill
An estimated four million Australians experienced food insecurity during the past year, a quarter of them were children (Foodbank Hunger Report 2018)
Australians living in regional areas are most likely to experience hunger
Unemployed, working poor, single-parent households, migrants, students, pensioners and Indigenous Australians are most vulnerable
In 2018-19, FareShare rescued 1,027,233 tonnes of food from supermarkets, farms and food businesses. With the help of thousands of regular volunteers, school students and corporate groups, FareShare cooks 30,000 tasty, nutritious meals each week for people doing it tough – 1.5 million meals a year and they achieve this without any ongoing government funding.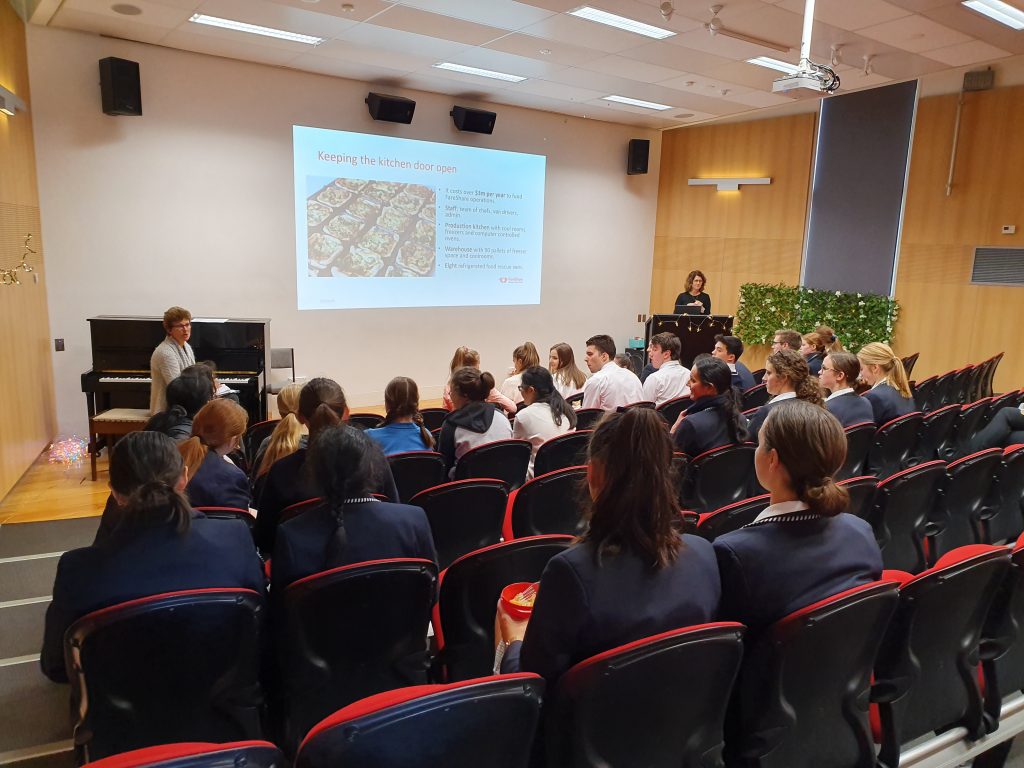 A2 Upstream Challenge Walk raising funds for FareShare
The Green Team and Social Justice Group are very proud to announce that they have 30 teachers and students participating in the FareShare Walk on 9 November and this dedicated group hope to raise in excess of $5000 to help keep the FareShare kitchens open.
Each teacher has to raise a minimum of $200 and each student a minimum of $100. If you would like to support the following students and teachers please click on the following links:
Green Earth Week
In week 2 next term, Tintern is holding a Green Earth Week to draw attention to issues of sustainability. Four Green Team Year 11 students have taken on the organisation of this week as a CAS project for IB.
This week will see all sections of the school involved in a range of activities including a Free Dress Day (gold coin donation for sponsoring our participants in FareShare walk) and Bake Sale (Bake the World a Better Place) both on Friday 18 October. Here is a run-down of all the week's activities.
Junior Schools: Waste Free Wednesday, Vegetable Seedling planting with Preps and their buddies, collection of food staples for FareShare (pasta, tinned tomatoes, plain flour)
Middle Schools: Year 9 Clean up East Ringwood shops and station, Clothing Swap, 'Take Your Rubbish home Tuesday', Year 7/8 Green Team members excursion to the Replas Environmental Centre, 'No lights Friday'
Senior College: Environmental documentaries every lunchtime in the Hawthorn Room, 'No lights Friday', Clean-up activities in Utility sessions for Years 10 and 11.
Thank You!
As the term draws to a close, I would like to thank all members of the Green Team for their enthusiasm and passion for all things sustainable. We now have 73 active Green Team members from Years 5-12 and the number grows weekly.
by Anne Bortolussi, Green Team Co-ordinator