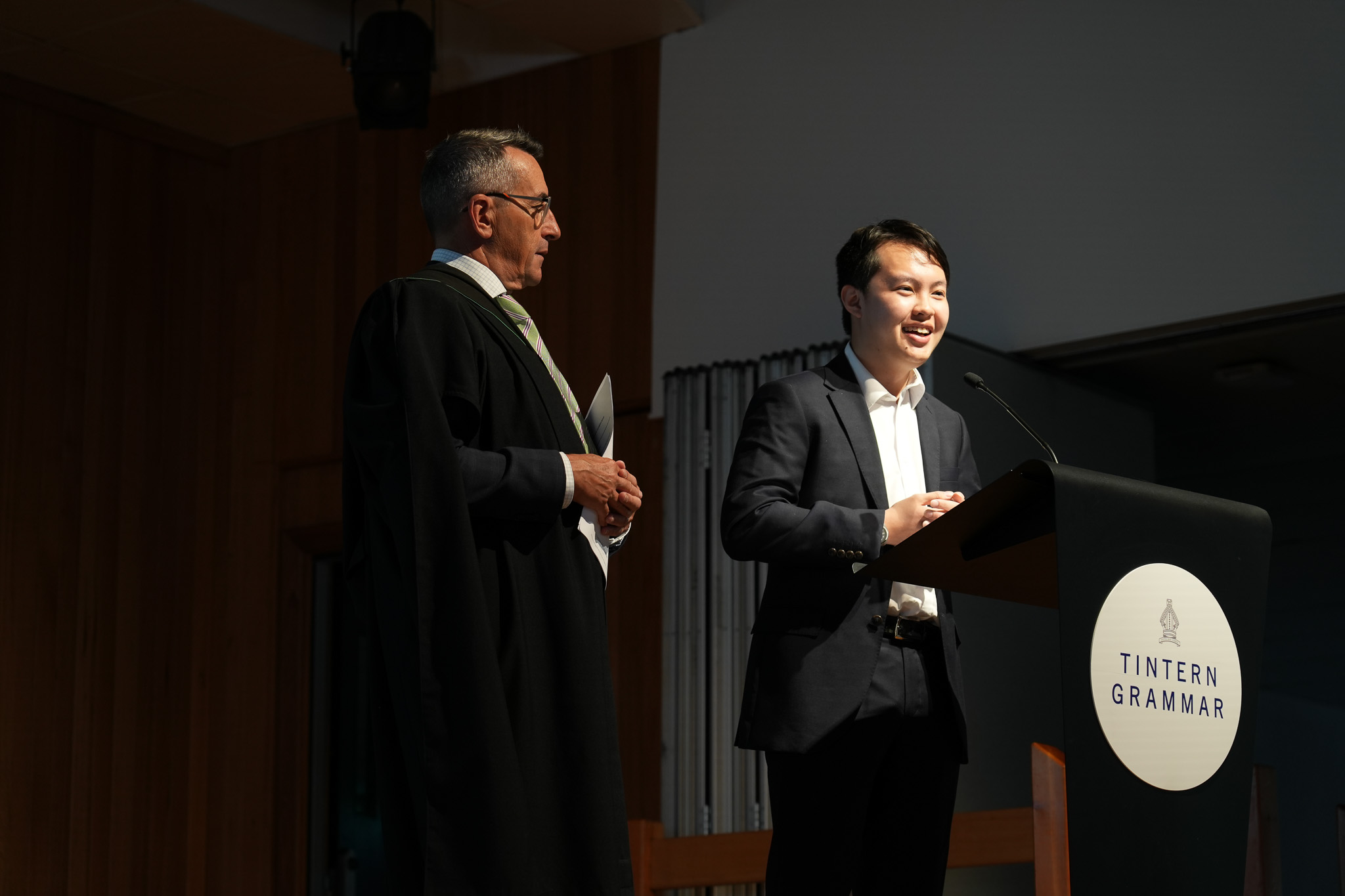 Posted on
February 28, 2023
Gavin Choong Class of 2018 visited our School recently to speak at our Foundation Assembly. Gavin was recently nominated by the Australian Financial Review as a 'Top 100 Future Leader' in recognition of his advocacy work as an Amnesty International Global Youth Spokesperson.
SHINE Cambodia School
The depth of Gavin's capacity for caring is evident, Gavin returned to speak to our Boys' Junior School in February to share information about the SHINE Cambodia School. He educated them with the understanding that not all children are as fortunate as them. In Cambodia some students were only given the opportunity to attend school for two hours a day, before being sent out to work in fields, hampering their future opportunities and life choices. Their school conditions were primitive.
Through the work of SHINE Cambodia, the School now offers a full day program to these children, empowering them for future success in life. Gavin spoke about the wonderful progress that is being made and inspired our boys and families to help by fundraising for a TV and speakers for the one classroom. The fundraising was then communicated to the broader Tintern community with the funds raised in just over 1 week, making a difference in these children's lives. SHINE Cambodia are currently purchasing the equipment for the school. Tintern looks to regularly connect with the school and its children to find ways in which we can provide them with further support.
Talking Tintern Podcast
After the assembly Gavin was guest speaker on the Talking Tintern Podcast, where he spoke about his current and future work projects and aspirations. He shared how he discovered what he was truly passionate about. An inspirational advocate, and example of the Tintern Grammar values in action.
Below is an extract of the podcast.