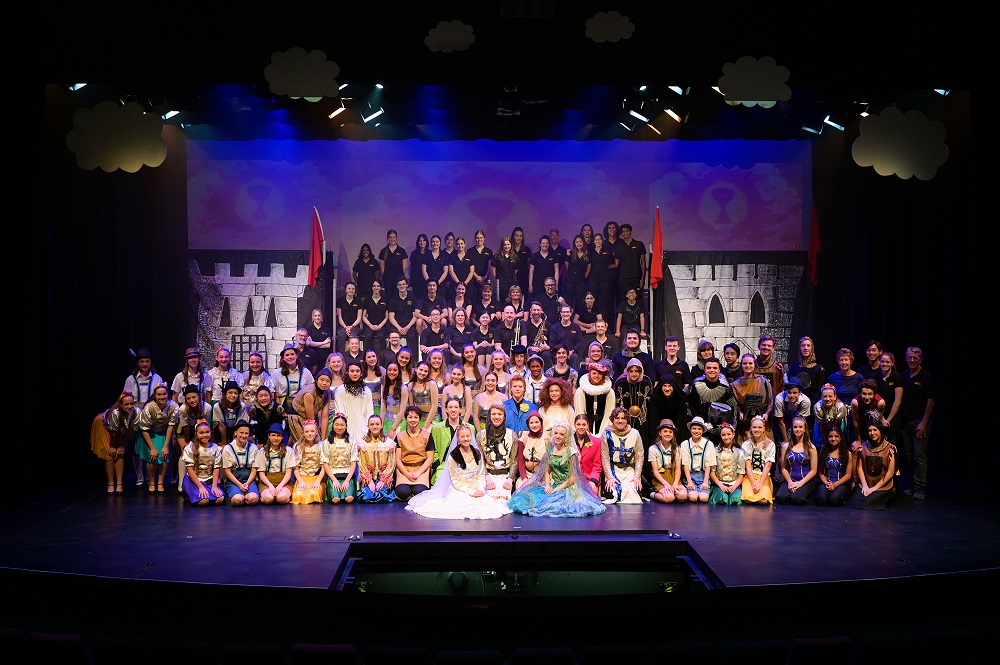 The school musical often brings cherished memories to a student's time at Tintern and, this year, a talented group of Tinternites brought to the stage of the Karralyka Theatre a fresh revival of Spamalot, following on from the success of its last Tintern production seven years ago. A roofing issue at the theatre meant that opening night had to be postponed by a few days but, despite the change in plans, the cast and crew performed exceptionally, filling the hearts of audience members with laughter and song and, for some, nostalgia.
Before the lockdown due to the coronavirus outbreak in 2020, Tintern's production of Beauty and the Beast was the final show in the Karralyka Theatre and, this year, our production of Spamalot had the honour of being the first production mounted back in the theatre since March 2020! The stage was adorned with scenes of fantasy, hand-crafted by the crew, as the cast embarked on a quest to find the holy grail, whilst encountering characters who presented more obstacles (and humour) than help on the journey. The crew also included a small orchestral team of staff and students, who filled the theatre and supported the cast with resounding music from our little cave under the stage.
Many nights and weekends were occupied by rehearsals and diligent practice. Challenges were faced with resilience and positivity, especially by some members of the cast. However, despite the challenges and long nights, good laughs were shared, and friendships deepened. Special thanks to the teachers for their guidance throughout and to parents for their unyielding support! Everyone performed brilliantly across the four shows, and I think I speak for all involved when I say that it was an invaluable and unforgettable experience!
Lydia Tan
Instrumental Captain 2021
Spamalot Pit Player (Violin)