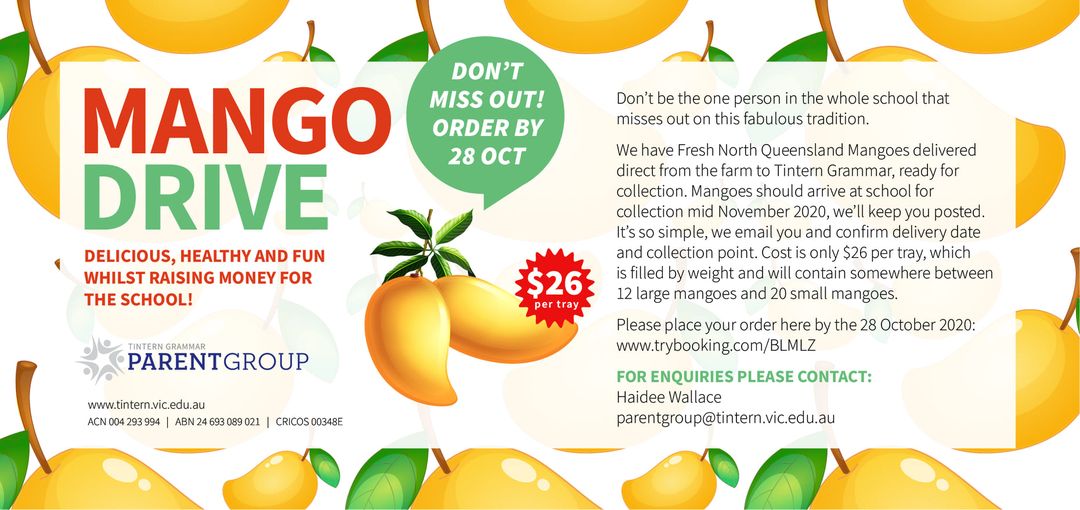 Posted on
October 1, 2020
It's mango time again! The Tintern Parent Group is once again offering fresh North Queensland mangoes straight from the farm to you! Here are all the important details…
– A tray is filled by weight and will contain somewhere between 12 large and 20 small mangoes.
– Cost is $26 per tray.
– Mangoes should be ready for collection in mid-November
– All families will be emailed confirmation of the delivery date and collection point.
– Orders strictly close on Wednesday 28 October.