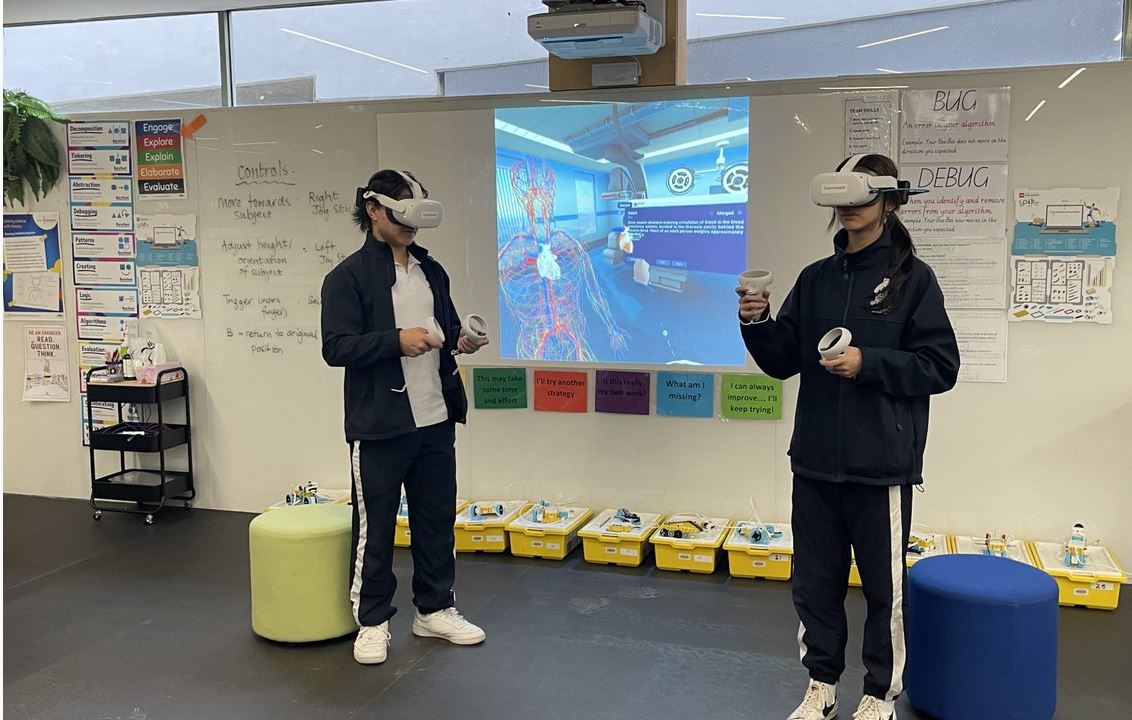 Our students were awed by the hands-on learning experiences thanks to our amazing STEAM Centre staff in the Tintern Grammar Senior Library.
Unit 1 Psychology classes this term, immersed themselves in a virtual human body experience, using the six new VR Headsets and human anatomy software run in the STEAM Centre of the Senior Library. As a way of consolidating their understanding of brain structure and function, students donned the handheld joysticks with the VR Headsets, to dissect the layers of the brain piece by piece.
The software allowed exploration and explanation of the right and left hemispheres, finding the specialised areas responsible for behaviours such as speech production and movement. Incredibly, students were able to examine the many tiny structures of the brain, respiratory and nervous systems which are hidden deep within the body and commonly seen only as two-dimensional cross-sections in a textbook.
Exclamations of joy were heard as they unfolded the complex systems in the software –
"Everything is in three dimensions Miss, I can touch it and turn it and see every angle of it – I'm literally inside it!"
The true power of digital learning tools will become more evident as their use increases, but students are hungry for and respond well to these incredible learning tools. Their understanding about complex structures like the human brain and the billions of neural connections involved in human cognition and behaviour can only be enhanced with next-level technology like this in our classrooms.
Rebecca Infanti | Secondary Geography and Psychology Teacher