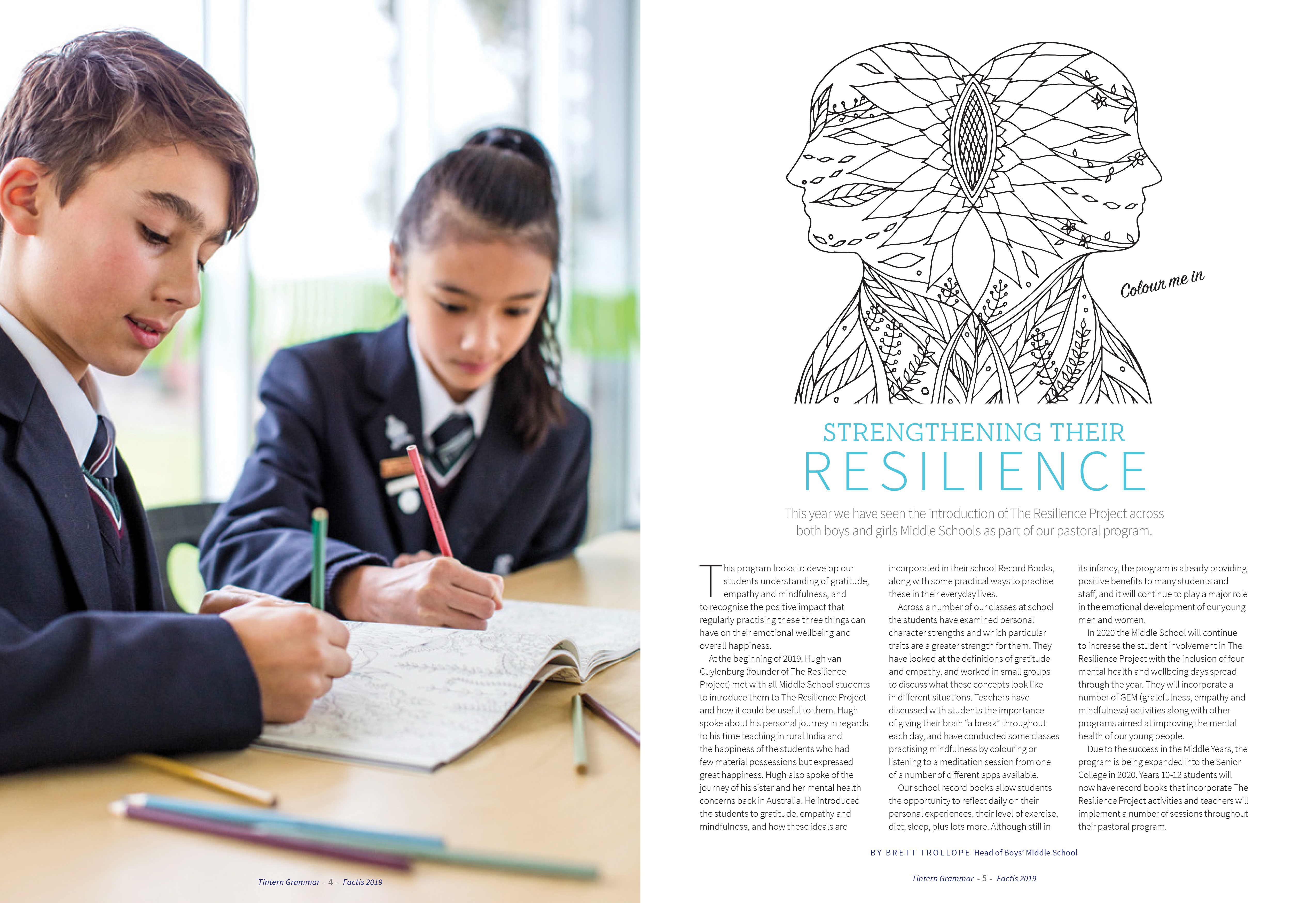 Posted on
September 19, 2019
We are pleased to announce that our 2019 Factis Magazine is now available!
This year's edition focuses on mindful learning and is packed with great content from across the school and the wider Tintern community.
Find out how we are strengthening our students' resilience, what are the positive effects of sport, wellbeing in the Arts, how happiness and creativity is encouraged in the ELC, hear from our Captains and School Leaders, read the Principal's Message – 'Wellbeing and Being Well', and much more!
View the digital version here.