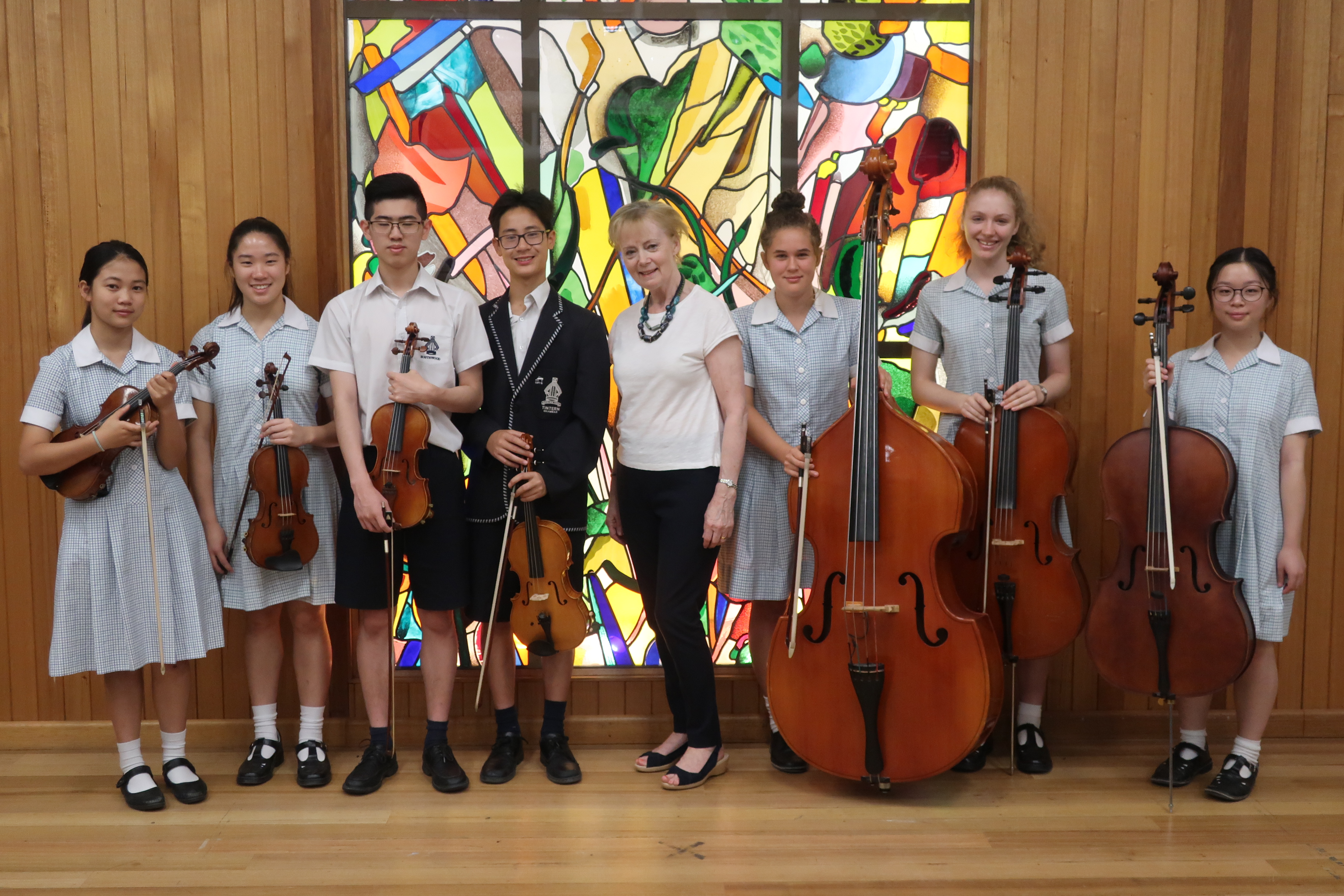 We were thrilled to welcome back alumna and Avenue of Excellence inductee, concert pianist and composer Penelope Thwaites AM (YG 1960) to Tintern recently. Penelope's visit to Tintern came less than a week after a solo recital in Canberra at a concert celebrating the 209th anniversary of the birth of Chopin in Canberra.
It is widely known throughout the School community that Penelope is the composer of the music for a setting of the School's Psalm, Psalm 121: I will lift up mine eyes to the hills. During this visit Penelope worked with the Head of Strings, Mr Veldman, and the Chamber Orchestra to refine the strings version of the School Psalm she arranged in 2018. Penelope also workshopped her reimagined version of the School Psalm that encapsulates the School's recent history as a parallel learning school with Years 7 – 12 students and staff.
While on campus, Penelope also worked with Year 12 student Molly Fleming to review her IB composition work. Molly was a recipient of the Penelope Thwaites Composition Award on two occasions (2015 and 2016).
We are always pleased to welcome Penelope back to school and greatly value the contribution she brings to the school community.
Read the review of Penelope's performance at Chopin's Birthday Concert.