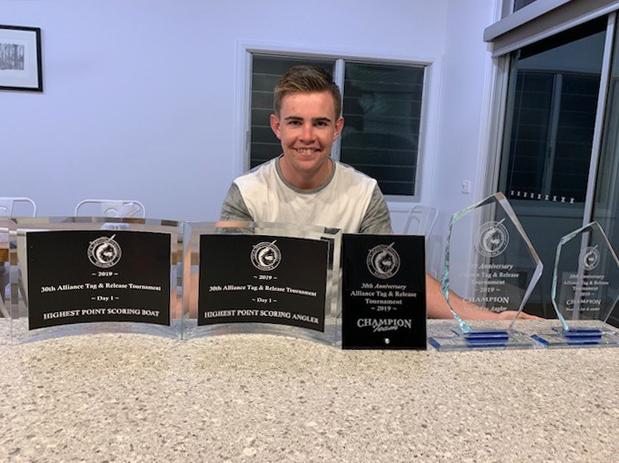 Today we are excited to share some great news about Lachie O'Reilly in Year 12.
Lachie is a keen fisherman who developed a passion for fishing after receiving a rod from his dad at the age of three. From then he was hooked and would nag his dad to take him fishing every weekend. Fast-forward a few years and Lachie is a regular fixture in the fishing community.
Lachie took his passion a step further and developed the Facebook page Lachies Fishing Adventures to share his fishing adventures and fishing gear reviews. At eight he began broadcasting a weekly fishing report over the summer on 3MFM, and with his reputation on the rise, fishing brands began approaching Lachie offering him sponsorship to use their gear and to appear in their YouTube promotional videos. Lachie has also featured on the TV show Talking Fishing with some of his more notable fishing catches.
Lachie has just started fishing competitively and achieved some phenomenal results at a marlin competition over the weekend! Congratulations to Lachie and his team who won the overall competition, which included champion angler for day 1, champion boat for day 1, champion small fry, champion overall team and champion boat under 7.1 metres. Lachie also caught a 100kg black marlin, which is very rare for the area. It took him an hour and four minutes on the rod to bring it in. After some quick photos, the marlin was tagged and released. You can watch Lachie's video from the weekend on his Lachies Fishing Adventures Facebook page.
Well done, Lachie!