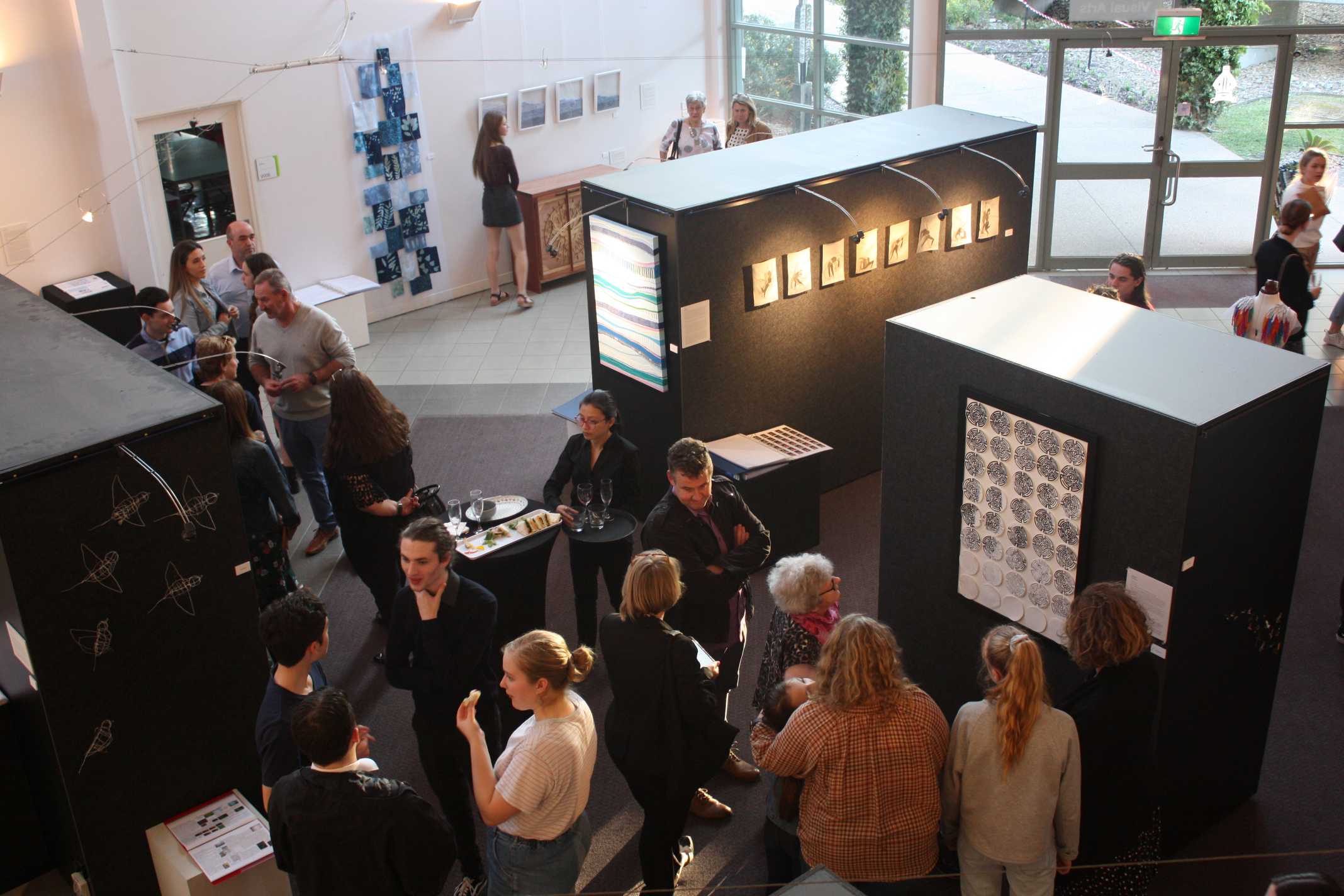 Posted on
October 29, 2019
On Friday 18 October, the annual Year 12 Visual Art & Design exhibition was opened. The exhibition is a culmination and celebration of the final Year 12 folios that the senior students have explored Visual Art.
A variety of media is currently on display until November 14 ( 8.30 am- 4 pm, M-F) in the Visual Art & Design gallery space. Students have investigated a range of concepts and themes are now preparing for their final examinations.
The exhibition opening, with guest speaker Belinda Robertson, Arts and Cultural Development Officer of Maroondah Council and curator of events such as Pure Talent, allowed friends, family, students and the wider Tintern Grammar community to view the artistic journey the students have travelled and enjoy the opportunity to see the collection of artworks as a whole, as well as meet the artists. With lovely live music by Nicolani Susanto and a warm welcome from our 2019 Art Captains Jocelyn Ch'ng, Maddie Howell and James Harvey, we enjoyed refreshments in our contemporary art space.
Please make the time to come and visit, and not only see the works, but explore the artist statements that further detail the students creative journey.
By Rachel Waud, Head of Visual Art & Design