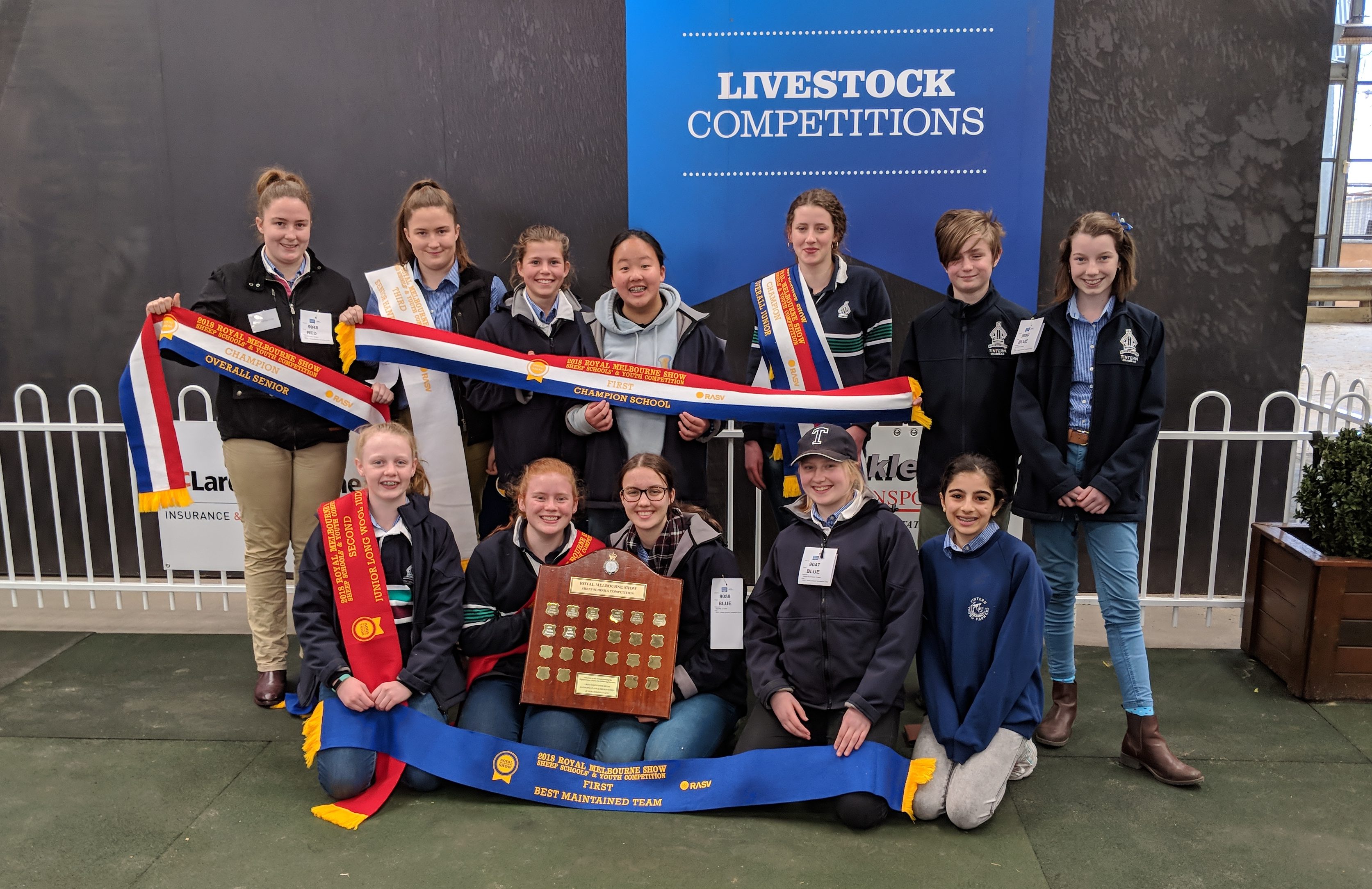 Posted on
September 27, 2018
The Young Farmers, Farmer Wall and teachers had another very successful Royal Melbourne Show as we not only placed 1st, 2nd and 3rd in the Older Rams Romney category, but also took out Champion Ewe, Champion Ram and Supreme Champion!
But that's not all! Our students placed 1st in the Secondary School Chicken Presentation and 1st in the Primary School Section Poster competition, and we had five students place in the Junior Judging Sheep competition: Emmy (Year 7), Hannah (Year 10), Ashlea and Olivia (Year 11) and Amy (Year 12).
We are also extremely pleased to share that we have again won the Best Maintained Team and also Champion School! Both are fantastic achievements and an acknowledgment of the dedication and hard work staff and students not only put into their showing but also the preparation in the lead-up.
Congratulations to everyone involved in the Tintern Farm and Young Farmers program.