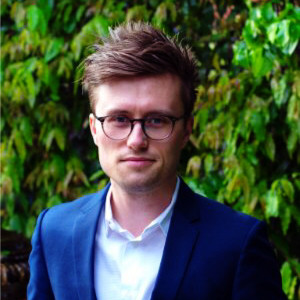 Through this year's Annual Appeal and the 2017 launch of the Avenue of Excellence, we have been able to highlight some of our accomplished alumni Scientists. Today we are pleased to introduce Louis Gysberts (YG 2008) who went on to study Aerospace Engineering at Monash University following Year 12 at Southwood.
Louis completed his thesis with the Monash Unmanned Aerial Systems team to develop a search and rescue autonomous drone for the UAV Outback Challenge in Queensland. Louis now works at Mini FAB, a medical engineering consultancy firm, where he developed a rapid point of care diagnostic system for infectious diseases such as Ebola, various cancer diagnostic devices and the Monash Vision Group's direct to brain bionic eye to bring sight back to the blind.
Congratulations Louis on your successes so far. We will be eagerly waiting to see what you work on next.
Would you like to share an alumni's story? Email Di and Tegan via communityrelations@tintern.vic.edu.au.
Find out more about the 2018 Annual Appeal to Transform Science at Tintern with the Re-imagining of The Speagle Science Centre: www.tintern.vic.edu.au/annualappeal/