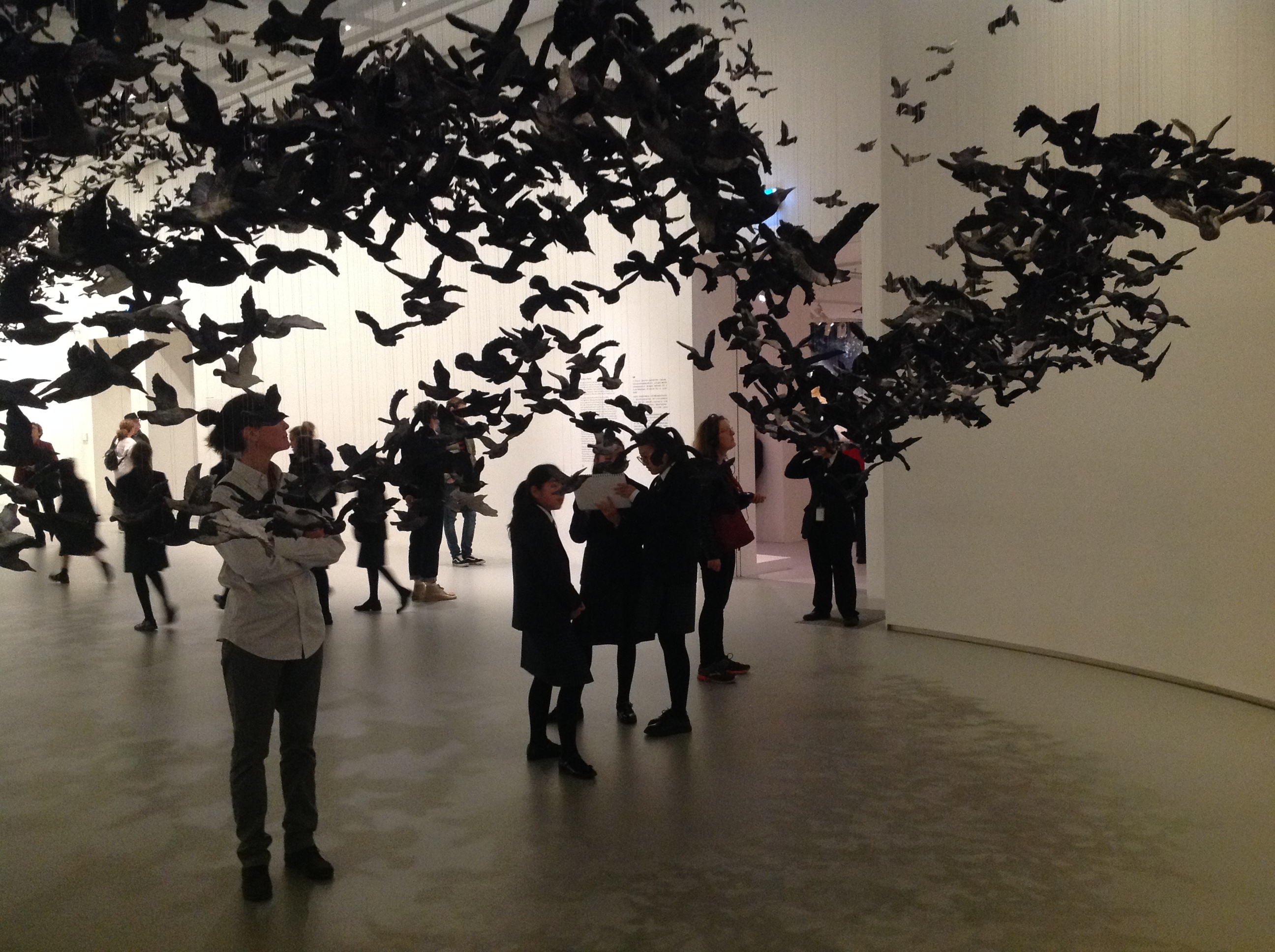 Posted on
September 3, 2019
The Years 5 and 6 girls had a super excursion to the National Gallery with our very own resident expert guide in Mrs Greco!
First stop was an opportunity you don't get every day – lying on the floor to view the extensive leadlight ceiling and pondering the various images within. Next, onto an educational lecture about the background and history to the Terracotta Warriors, which we then saw for ourselves – well at least a sample of eight of the different warriors. Amazed at the use of gunpowder in his incredibly unique art, Cai Guo-Qiang's installations of swallows and the cypress trees canvas were real eye-openers. Finally, we saw Mrs Greco's favourite painting, The Banquet of Cleopatra or rather a classical interpretation of the event.
A wonderful day to indulge in the artist in us all – even those of us who can't even draw a stick figure!
by Kelli Green, Girls' Year 5 Teacher