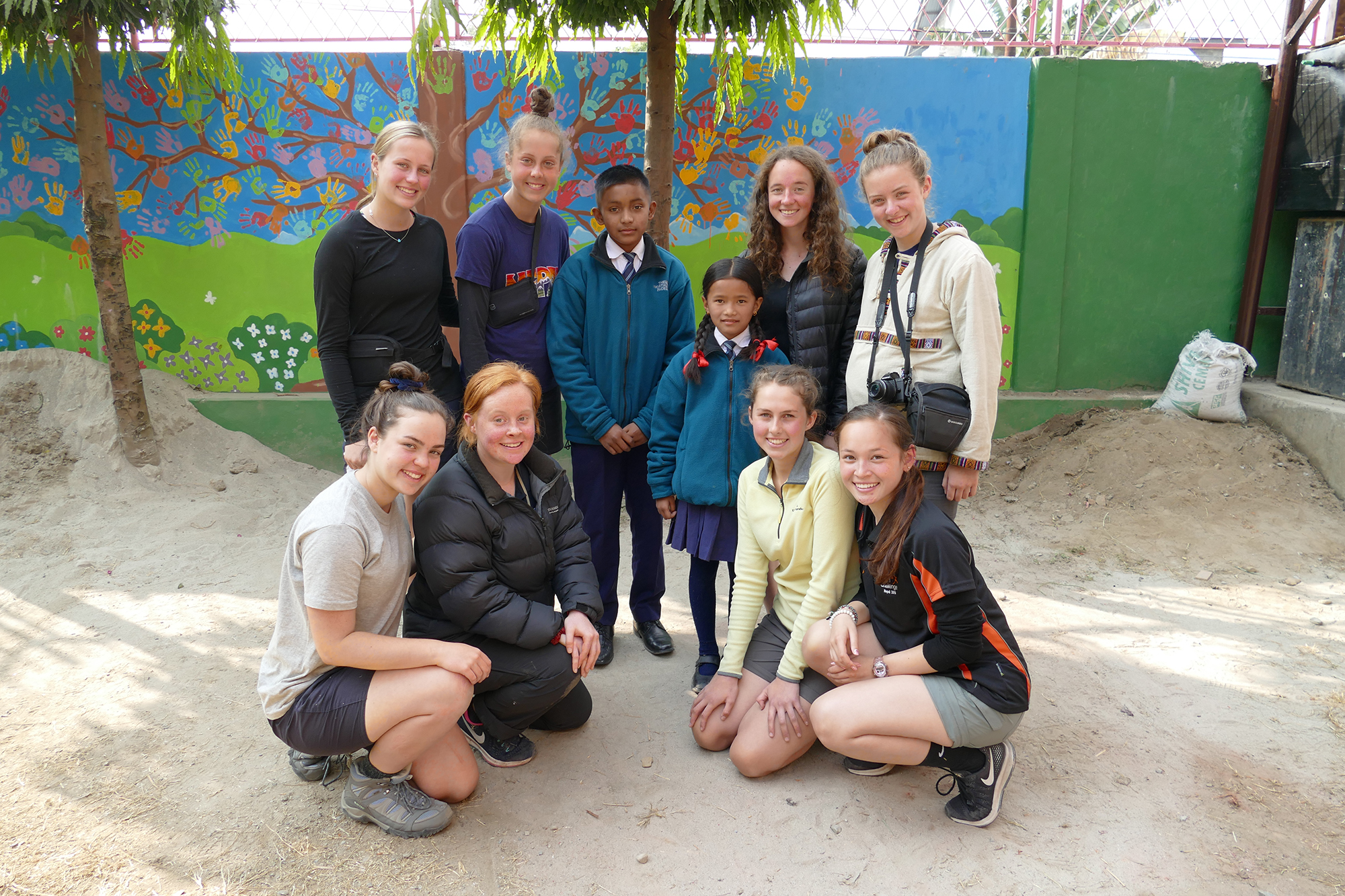 In December 2018, Tintern World Challenge Team 1 had the life-changing opportunity to meet students and staff at The Shamrock School in Nepal. The school was founded in 2006 by an ex-Gurkha to provide an education for children from Nepal's poorest communities who otherwise would not have received anything past a basic lower primary education. This amazing school is managed by volunteers and challenges the students to strive to be the best they can be.
Whilst we were at the school, we learned how the students had to wake up at 5.30am, clean their dormitories and other areas of the school and prepare their meals, before embarking on a very long day of learning, followed by further chores in the evening. What surprised us the most was how happy, playful, intelligent and articulate the children were. They were incredibly grateful for this educational opportunity and embraced every lesson with a keenness to contribute and extend their knowledge.
Team 1 was so impressed with the students and how the school was run that we wanted to do whatever we could to help the school continue its amazing work. At the time, we donated the money we raised from our World Challenge fundraisers at Tintern prior to our departure to sponsor the education of two very deserving children: Monika and Arbin. We also pledged to continue to support the school upon our return via the Social Justice Group.
Fast forward to 2019 and we hope our upcoming Comedy for a Cause extravaganza evening will raise the much-needed funds to continue our support of The Shamrock School. All the students in the Social Justice Group have been working for months, approaching businesses to get donations and finalising plans for this really fun event.  This will be held on Friday 23 August with doors opening at 6.30pm for a 7.30pm start. We have some amazing silent auction items on offer from hotel stays, tickets to live shows, store vouchers and great merchandise from local businesses. Even a bicycle is up for grabs! There will also be raffles, pizza and baked items for sale.
Tickets are only $25 for adults and $20 for students (for 4 professional comedians who have performed at International Comedy festivals, and including complimentary finger food provided by the Hospitality students), which is a bargain considering the cost of live entertainment.
Please check your diaries and if you can, come and support what will be an enjoyable night of all-ages entertainment for a fantastic cause.
by Jeanette Kropp, Social Justice Group Coordinator