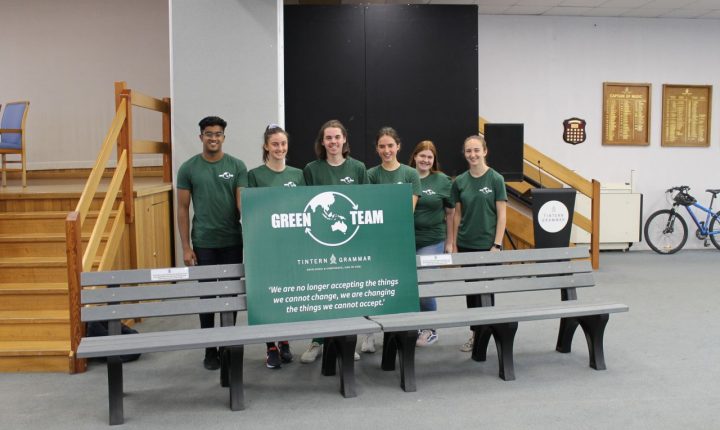 Posted on
October 18, 2019
The Green Team has been very fortunate this year to have the support of the Tintern Parent Group (TPG) and their financial contributions has helped the team to further their impact on the school and wider community.
The banners in the photos below arrived just in time for the 2040 Movie Night and were on display at the cinema during the screening. They made another appearance at the Secondary School Assembly last Friday and will be prominent around the school during Earth Week.
The long-awaited Green Team T shirts arrived towards the end of last term and these were heavily subsidised by the TPG so that students only had to pay $10 a T shirt. We chose to purchase 'Fair Wear' products' from a local company 'Etiko', which is a member of the Fair Wear foundation.
"Fair Wear Foundation (Fair Wear) is an independent, non-profit organisation that works to improve conditions for workers in garment factories. Fair Wear is active in 15 production countries in Asia, Africa and Eastern Europe. Fair Wear member brands monitor conditions in their supply chains, adapt their management practices to support better working conditions, and resolve problems when they are found. Responsibility for worker welfare is shared between brands and factories, so Fair Wear believes they must work together to achieve sustainable improvements."
The striking logo of the T shirt was designed by a Year 6 student, Holly White, and we were all delighted with the final choice of bottle green colour. The T shirts have had three major outings to date. Firstly, they were worn on the GT excursion to the FareShare kitchens in Abbotsford on Tuesday 17 September. This was a great afternoon. Eighteen students and two staff participated in a three hour kitchen session where we made about 800 sausage rolls, packed vegetable pies for delivery and prepared hundreds of pastry cases for the next shift. The kitchens at FareShare will produce 1.5 million meals this year for some 400 charities, which in turn support those most in need in our community. A staggering 4 million Australian's suffer from food insecurity (poverty) each year and 1 million of those are children. It was a great feeling knowing that the food we helped prepare would be out in the community the next day.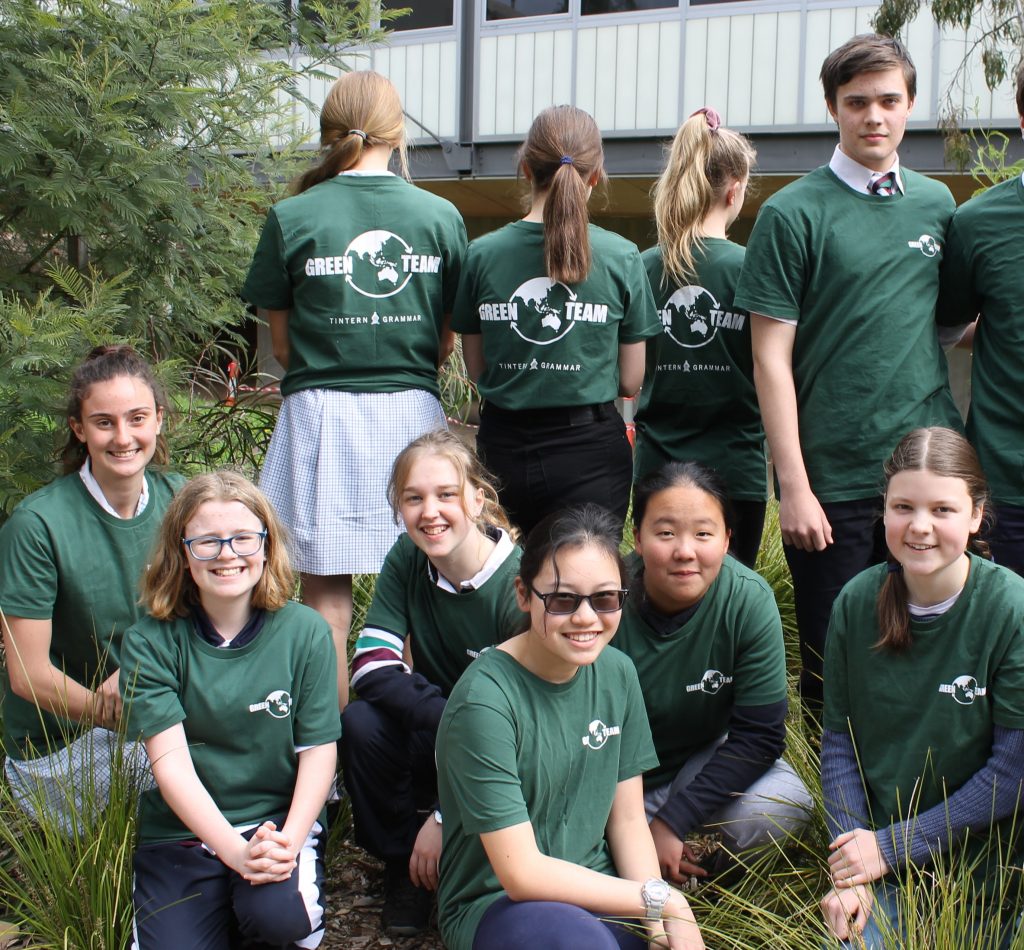 The second outing of our T shirts was at the School Strike for Climate on Friday 20 September starting at the Treasury Gardens. About 20 GT members (some with additional family members) took to the streets to make a stand for global sustainable practices. The students carried banners that they had made during the last GT meeting for Term 3.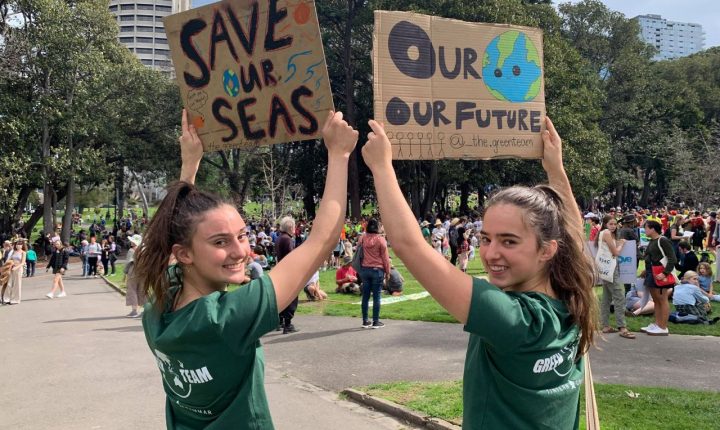 Finally, all GT members were asked wear their T shirts last Friday on the free dress day. GT Captains, Erin Doupe and Julia Rosenbrock, gave their final speech as captains at the Secondary School Assembly and, at one point, asked all GT members, teachers and supporters to stand. It was wonderful to see how our numbers have grown.
Friday's Assembly was also a chance to reveal our new bench seats made from recycled plastic. These were purchased from Replas and funded by the TPG. In order to be made, each bench requires 65kgs of soft plastics or 16,250 individual pieces and they are a great way to remove unwanted plastics from our environment. One of the benches will be situated at the lower oval and the other will be placed in a suitable location for the Junior School students to use.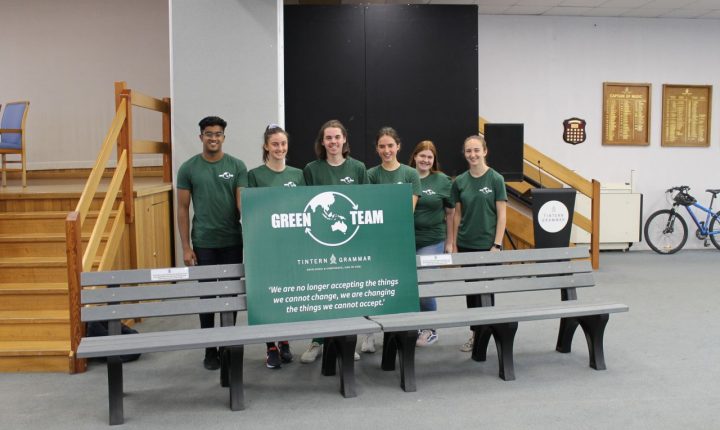 The Green Team would like to sincerely thank the Tintern Parent Group for their amazing support this year. We could not have achieved what we have without them and look forward to an ongoing and productive partnership in the future.
This week sees Tintern Grammar's first Green Earth Week. Four Year 11 GT members have taken on the responsibility of organising a range of activities for all sections of the school as a CAS project for their IB courses. We thank these students for their efforts in planning and organisation and look forward to sharing photos and reports about the activities shortly.
by Anne Bortolussi, Green Team Co-ordinator