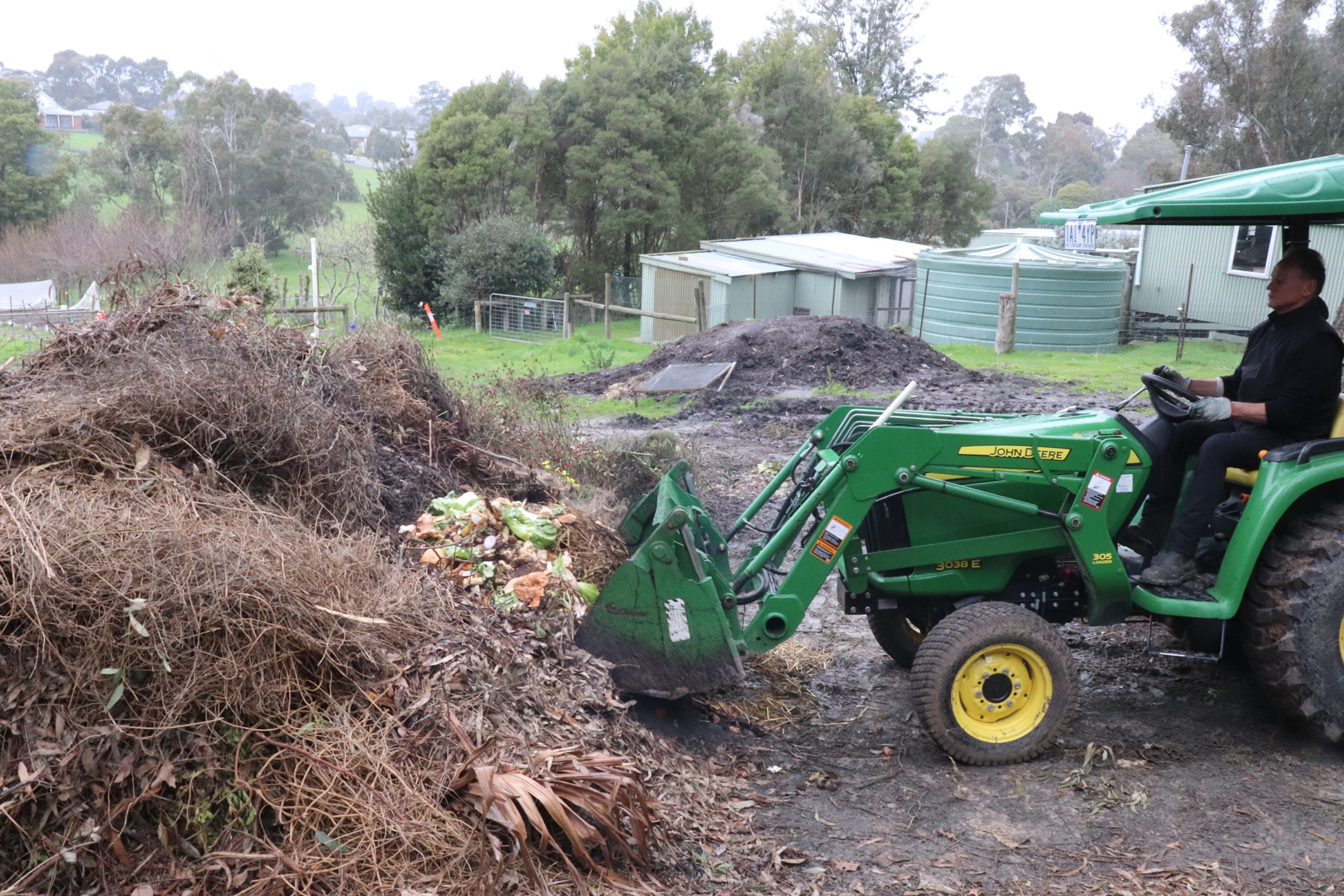 Posted on
August 19, 2019
Following the success of the 2040 film night, the Green Team has been more inspired than ever to incorporate new sustainable practices into school life. It has been one of our goals to set up a recycling system whereby students and staff are able to recycle items that can't go into the comingle recycling bins already in place. We're pleased to announce that we will be recycling the following:
Batteries
There is a battery bin behind the desk in the Senior School Library and members of the school are welcome to use this for their used batteries. Used batteries will be recycled through Aldi.
Lauren Spurr from Year 7 is overseeing this recycling project and she will collect any batteries if emailed. She is also doing some research at the moment about how batteries are recycled and why it's so important to recycle batteries.
Coffee Pods
Coffee pods are made from a combination of plastic and aluminium and they can take 150 to 500 years to break down in landfill. They're tricky to recycle due to their small size but there are some recycling plants that accept them. On average, Australians consume 3 million coffee pods per day and the majority of these end up in landfill. This is why we've decided to introduce a program of coffee pods recycling.
Aluminium L'OR and Moccona coffee pods are recyclable through TerraCycle and Nespresso pods are recyclable through Nespresso boutiques (nearest one is Doncaster). It seems as though the plastic pods are recyclable as long as the top lid is removed, the coffee grains are cleaned out, and the whole pod has been washed and dried.
The Green Team is collecting L'OR, Moccona and Nespresso pods from staff rooms around the school and will dispose of them appropriately. Ellena Glenk and Skye May in Year 8 have kindly volunteered to be in charge of this recycling program.
Plastic Bottle Tops
Envision Hands is an organisation that turns plastic bottle tops into colourful prosthetics for children in developing countries. This is wonderful because, not only are they able to improve the lives of children by giving them mobility aids, they are also saving hundreds of plastic bottle tops from going into landfill. Even though bottle tops are fully recyclable, many of them end up in landfill because they are so small they fall through the recycling machinery.
Did you know that humans produce 20,000 plastic bottles per second? Think of how many plastic bottle tops that is. Green Team members Olivia Dowling, Abby Chai and Lily Sun are in charge of collecting plastic bottle tops and will be organising a collection system now that they are back from Year 9 Winter Camp. Students and staff are encouraged to start collecting plastic bottle tops so that they can be collected and donated to this fantastic cause.
Bread Tags
Bread tags are another waste issue that we have been addressing and we have discovered they can be recycled through TerraCycle, the same as coffee pods, or through another wonderful organisation called Aussie Bread Tags for Wheelchairs. Bread tags are collected and purchased by a small company in Robe, South Australia called Transmutation – Reuse, Reduce, Recycle. This company has an eco shop and is starting to make products out of recycled plastic. The funds obtained are then remitted to South Africa where people in need who cannot afford a wheelchair can apply to the organisation and queue for a basic wheelchair. There is nowhere near the level of funding for disability services in South Africa as there is in Australia, so someone who cannot afford to buy their own wheelchair may not be able to get one at all.
The Green Team realises that the canteen and Hospitality Department would be the main generators of bread tags, but it would be great if anyone running a BBQ and ordering quantities of bread could also put aside the bread tags. If students collected their bread tags at home that would also be fantastic. Just pile them up and when you have a large amount you can bring them to school to be collected for recycling. Abby Dunn from Year 7 is in charge of collecting bread tags and she can be emailed when you have them ready for collection.
Results of Compost Audit
As you know, the Green Team has implemented a school-wide compost scheme and we decided to conduct an audit so we could see how much food waste we have been saving from landfill. All areas of the school completed a compost audit across a week and the results are as follows:
CM Wood Staffroom, Music, PE, Finance and other staff areas: 26.6 kg
Middle Schools: 9 kg
P-2 girls: 2.35 kg
ELC: 4 kg
Year 3-6 girls: 4.5 kg
Canteen: 81 kg
Hospitality: 4.2 kg
Junior School boys: 13 kg
Senior College: 20.5 kg
After Care: 3.72
Total: 168.87kg
Obviously, the compost we get each week will fluctuate; functions come and go and cause a spike, in exam weeks there will be a lower output, but if we multiply this total by 40 school weeks we are saving a massive 6,755 kg of food waste that has been going to landfill – nearly 7 tonnes! This is the equivalent of 7 large female southern elephant seals or 7 large saltwater crocodiles or 7 medium-sized elephants or rhinoceroses!
Food waste currently accounts for nearly 50% of landfill bins in Maroondah and approximately 35% nationally. When food is left to rot in landfill it lets off methane which is 25 times more potent than the C02 produced by cars. The Green Team is very proud to have initiated this scheme, which is not only saving unnecessary landfill but also creating wonderful compost which can be used in the garden areas around the school. The composting at the farm works in three stages – new compost, partly decomposed and ready to be used. We now have our first batch of usable compost ready to be used. Please enjoy the photos of students actively using the compost bins around the school. You can also see the compost at the farm in its three different stages. Gary Rutherford, one of the gardeners regularly turns the compost with the tractor to keep it aerated so that it breaks down correctly. The final stage compost is the darkest in colour and can be seen in the tractor bucket.
The Green Team would like to extend a very big thank you to everybody who has been hopping on board the sustainability train. To all the students and staff who have so enthusiastically accepted our new compost and recycling programs – we couldn't have done it without your help. It is incredible to see our hard work paying off and we are extremely grateful for the outpouring of support we have received from the wider community.
by Hannah Taylor, Year 11 and Anne Bortolussi, Green Team Coordinator